Authors: Marmel E.
Published year: 2004


Pages: 39-43/175
Switch Document Views
You can view a document five different ways. The view you should use depends entirely on what you are doing at the time; select the view that best meets your needs. For more on the various views, see the section "Understanding the Document Views."
The button for the currently selected view appears in orange.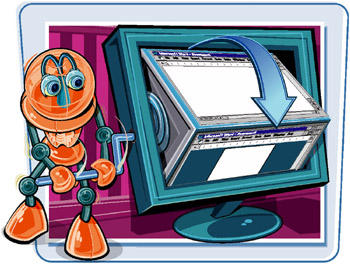 To switch to a different view, click one of these buttons :

Normal

Web Layout

Print Layout

Outline

Reading Layout

Word switches your document to the view you selected.
Understanding the Document Views
As mentioned in the section "Switch Document Views," you should select the view that best meets your needs. But, which view is right for you? The purpose of each view is described in this section.
To switch between views, see the section " Switch Document Views ."
Normal View
Normal view is designed for editing and formatting; it does not display your document the way it will print. Instead, you can view elements such as the Style Area, but you cannot view the document's margins.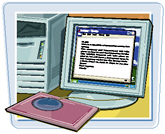 Web Layout View
Web Layout view is useful when you are designing a Web page or a document that you intend to view only on-screen.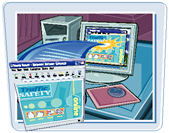 Print Layout View
Print Layout view presents a "what you see is what you get" view of your document. In Print Layout view, you see elements of your document that affect the printed page, such as margins.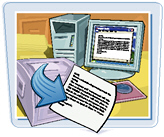 Outline View
Outline view helps you work with the organization of a document. Word indents text styled as headings based on the heading number; you can move or copy entire sections of a document by moving or copying the heading.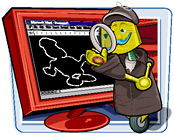 Reading Layout View
Reading Layout view is designed to minimize eye strain when you read a document on-screen. This view removes most toolbars . To return to another view, click the Close button (

).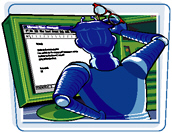 Work with the Document Map
You can use the Document Map view to navigate through a document that contains text styled in one of the Heading styles.
The Document Map pane is blank for documents that do not contain Heading styles. For more information on styles, see Chapter 6 .
In a document containing text styled with Heading styles, click View .

Click Document Map .

The Document Map pane appears.

Each item in the Document Map pane represents a heading in your document; you can click any item to move the insertion point to that place in the document.

You can click a minus sign ( ) to hide subheadings .

Repeat steps 1 to 2 to hide the Document Map pane.
Using Thumbnails
You can view thumbnails of each page in your document to get an impression of the visual appearance of each page.
You can also navigate to various pages using thumbnails. Thumbnails are not available in Web Layout view or when you are using the Document Map.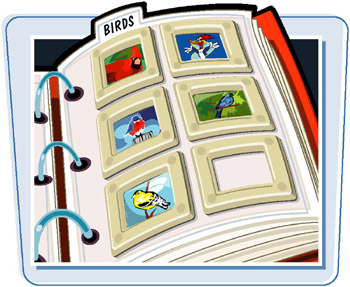 Click View .

Click Thumbnails .

Word displays thumbnail views of each page in your document.

Click a thumbnail to view that page.

You can repeat steps 1 to 2 to hide the thumbnails.
Zoom In or Out
You can use the Zoom feature to enlarge or reduce the size of the text on-screen. Zooming in enlarges text. Zooming out reduces text, providing more of an overview of your document.
The available zoom settings change from view to view. See the section " Understanding the Document Views " for details on views.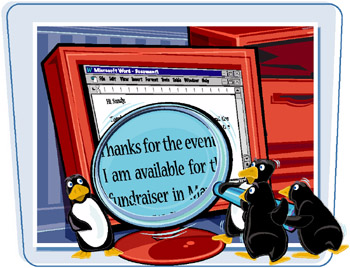 Click on the Zoom button ( ).

Click a zoom setting.

You can click Page Width to fit the page, including margins, across the width of the screen or Text Width to fit text, excluding margins, across the width of the screen.

You can click Whole Page or Two Pages to display one or two pages on-screen.

The document appears on-screen using the new zoom setting.

| | | |
| --- | --- | --- |
| | Note | Text Width , Whole Page , and Two Pages are available only in Print Layout view. |

Zoom settings do not affect the arrangement of text when you print the document.

Authors: Marmel E.
Published year: 2004


Pages: 39-43/175