However, they went even further. They also considered Newport Systems's key stakeholders in order to make sure the arrangement their partner had proposed would be sustainable. NS&I recognized that Newport had set itself very aggressive targets and that missing these would under- mine its profits. Peter Bareau and his team reasoned that, with this out- come, they would risk losing the support of headquarters management and investors. To head off this problem, the NS&I team deliberately established a direct relationship with Newport's corporate leadership to personally secure their support.
When Don Brown of the UK Inland Revenue got involved in the agency's outsourced information technology systems and processes, he addressed this issue by stating up front that the provider deserved a reasonable profit. Although we would not consider this outsourcing initiative transformational, it illustrates the point. Open-book accounting helped the provider guard against incurring debilitating losses as well as ensuring his own fair share of windfall profits. This kind of forethought makes for a more sustainable relationship.
Business Model Design
Transformational outsourcing means making radical changes in an organization's existing business model. In most situations, it also means establishing a very tight connection to the business model of another company—the outsourcing provider. Most executives ignore this perspective. They think about outsourcing as a deal. Of course, the deal is only the beginning. What they really want is an ongoing operation that creates value—in fact, more value for both partners than they had before. To achieve this objective, executives have to go beyond deals and create business models that work.
What makes a good business model? First, it's important to understand that business models are like insects : Their diversity is stunning, and a slight variation in key components can make all the difference between a Darwinian winner and an also-ran. And no single business model stands out as being financially superior . However, the better models do share certain characteristics.
First, they offer unique value. Most often, this involves a combination of product and service attributes that offer more appeal , either a lower price for the same benefit or more benefit for the same price. Lowes Home Improvement Warehouse, for example, combines the low price and selection of a superstore with the knowledgeable advice you'd find in a full- price specialty hardware store. Historically, DuPont has commanded premium prices because of customers' trust in its brand.
Good business models exhibit a virtuous and self-propelling dynamic. They create value, not only through sound logic, but also with ''round'' logic. In other words, the components of the model reinforce each other (see sidebar below, ''Business Model Logic Is 'Round' as Well as Sound''). In our NS&I example, the more Newport improves the call center, the more likely it is to win business from other clients , which creates jobs and increases volumes , which enable it to improve its value to NS&I as well.
Better business models are also hard to imitate. Whether through patents and proprietary assets, a lock on scarce resources, or superb execution, models that can't be easily imitated provide barriers to entry that protect their profit streams. This makes them durable—that is, profitable over time. Internet companies like eBay and Yahoo that win big audiences early, for example, can benefit from increasing returns to scale. The bigger they get, the more each new customer contributes to profits. Why? Because customers value the presence of other visitors —the larger the audience, the higher the value.
Finally, better business models are grounded in reality. They are based on assumptions of customer behavior that actually hold true. They have cost structures that can be supported by the revenue streams, day in and day out. These criteria sound obvious, but many companies—new and old—don't have a clear picture of where they make money and why customers prefer their offerings. One of my previous studies on this topic found a shocking statistic: 62 percent of executives interviewed could not easily articulate their company's business model. [2] And many companies are stunned to find out how many of their customers actually cost them money!

To illustrate ''round'' business model logic, we will walk through a simple business model—an Internet-based, business-to-business office products supplier. Let's call it Office supplies .com.
Officesupplies.com sells office products at dealer cost over the Internet.

The great prices attract small and midsize companies accustomed to paying 25 to 40 percent markups .

Good service—including wide selection, next day delivery, and phone center support—keeps customers coming back.

Good service and good prices build volume.

High volume enables Officesupplies.com to negotiate purchase discounts with wholesale suppliers.

These discounts, along with a lean cost structure, give Officesupplies.com its profit, and the ability to lower prices further.

Profits attract capital for growth.

Growth helps the company attract top talent, which enables it to continue to improve its Web site and to sustain excellent customer service.
Since most executives are unfamiliar with the process of designing business models, let's start with the basics. Then we'll talk about why this kind of analysis is especially important for transformational outsourcing and how to apply it.
Designing a business model is a disciplined way of thinking through how your company will make money. Since organizations compete for customers and resources, a business model highlights the distinctive activities and approaches that enable the company to succeed in comparison to others in its industry—to attract and satisfy customers, employees , and investors and to deliver products and services profitably.
A business modeling approach has one essential advantage over many other strategic frameworks: It is dynamic. Rather than painting a static picture of an organization's functions, business modeling provides a more realistic operating view of how the key elements of the moneymaking (or value creation, for the public sector) process work together and reinforce each other (see Exhibit 5.2). To begin to design a business model, you will need to answer the following three related questions:
What stakeholders will we target and what value proposition(s) will we offer them? Starting with customers, we need to ask ourselves what, exactly, do we intend to provide for them, and what, exactly, will they give us in return? This value proposition should include both the tangible and intangible parts of the exchange. For example, if our company installs lawn sprinklers that we stand behind, our reputation for quality is part of the value proposition. Further, by identifying the customers we intend to serve, we can state specifically why we believe this segment will prefer our products and services over the others they might choose. We will want to continue this analysis with other important stakeholders such as investors, employees, and the executive team.

How will we deliver what we promise profitably? How should we operate ? What are the critical capabilities we need to meet our promises to stakeholders and make a profit in the process? Will we need to hire workers? Will we sell directly to customers or through channels? Will we do our own manufacturing? Will we need the cooperation of local government officials? You'll want to focus on the most important and distinctive elements of the delivery proposition for this analysis. For example, outsourcing software programming to India may be critical to the delivery proposition for a packaged software company that intends to compete on quality and price. It may be almost irrelevant to a professional services company that leverages deep personal relationships to win long- term contracts.

How will we finance our enterprise? What kind of cash flows and cost structure will we have? How will we support that through investment or profits? What will we have to pay for capital and where will we get it? How can we make the most of our financial assets? For example, businesses that get cash up front from their customers—before they have to pay for the costs of goods and services—have a business model advantage over companies that get paid after products have been delivered.


Exhibit 5.2: Business model overview
I call these ''related'' questions because they are not independent. In fact, they are highly intertwined. As a simple example, a company that intends to offer the highest quality automobile in the industry for a premium price—its value proposition—must have access to designers, engineers , and manufacturing capabilities to build such a unique product: its delivery proposition.
Each of the three business-model design questions hides a myriad of detailed considerations. And some of these are critical to the model. For example, one model's value proposition might ask customers to pay for their automobiles in full when they receive them. Another model might allow them to pay over time. The latter could include charges on the unpaid balance, which could, of course, improve the model's overall profitability. For example, furniture retailer Heilig Meyers used to concentrate its stores in rural areas where patrons had less access to easy credit. The store's product margins were vanishingly small, but, for a time, it made healthy profits on financing charges. When credit card companies pushed into its customer segment with aggressive direct-mail campaigns , its sales remained high, but its profits tanked. It filed for bankruptcy in 2000.
By answering the three key questions, you will develop an under- standing of how the organization creates value today. Your business- model dynamic has first-order effects that keep the basic business going. And to completely understand your model, you will want to articulate how it continues to create value (see Exhibit 5.3). The key here is to identify the tangible and intangible assets that are built as by-products of ongoing company operations.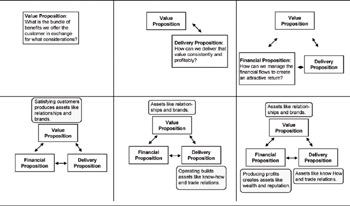 Exhibit 5.3: Articulating a business model.
Now we're talking about second-order effects that enable the organization to adapt, grow, and thrive (see sidebar, ''Officesupplies.com Keeps Delivering Value,'' below). Operating businesses both rely on and create tangible and intangible assets. These include facilities and patents, as well as brand equity, know-how, relationships, and knowledge. For example, a business may rely on existing customer relationships for this month's sales. The new products and services also build the relationship. These are the critical capabilities your organization draws on to operate, and they are the capabilities you build through the normal course of doing business.
Officesupplies.com's dynamic goes further than just keeping its basic business rolling. In addition to first-order effects, the company has a second-order dynamic. This tells us how the company leverages its important assets, capabilities, relationships, and knowledge to grow and thrive.
Officesupplies.com's business model gives it an important asset: a base of satisfied small and midsize business customers.

Officesupplies.com leverages this asset by expanding its offerings to these customers to include other convenience goods and services at excellent prices, such as office furniture, payroll services, insurance, and temporary help.

The broader product/service line increases Officesupplies.com value for convenience- and cost-oriented customers.

This improves customer retention and increases sales.

Increased sales enable Officesupplies.com to continue to expand its product line, customer service, and marketing reach.

This expansion fuels further sales growth and increases profitability.

Businesses extend and leverage these tangible and intangible assets to grow and increase their value. For example, a business could introduce new products under a successful brand. It could take manufacturing know-how in one product sector and use it to enter a new sector. This second-order dynamic makes a business model viable over time. It gives it the ability to adapt incrementally as business conditions change.
To outline your organization's business model(s), follow these steps. Remember, you have already identified your key stakeholder groups and their needs:
Identify the important sources of value you provide to each key group . Lay out the key factors underlying your ability to attract and retain these stakeholders: why do they prefer to deal with your company compared to others?

Identify what each stakeholder group gives you in exchange for the value you provide.

Lay out the key factors that enable you to deliver your value propositions profitably and consistently. These make up your delivery proposition and your financing proposition.

Lay out the tangible and intangible assets that you build as a result of operating this business, and that can you can use to propel it forward.

Test the logic. Do the value propositions attract enough resources to enable the organization to deliver profitably? Do the operations build enough lasting assets to attract investment and fuel profitable growth?
Use the information to construct a diagram that shows ''round'' logic. If your organization has several divisions, ask yourself: Why is this one company? If you can identify the reason, make sure that factor is prominent in the operating business model. If you can't, show the divisions as separate models.
[2] Jane Linder and Susan Cantrell, ''Working Models,'' Accenture Institute for Strategic Change Research Note, January 2000.