Quantitative Methods in Project Management

by John Goodpasture

 

ISBN:1932159150

J. Ross Publishing

© 2004

This book combines theoretical and practical applications and takes project managers through the most important quantitative methods, integrates them, and illustrates interrelationships.
Table of Contents
Quantitative Methods in Project Management
Preface
Chapter 1
-
Project Value: The Source of all Quantitative Measures
Chapter 2
-
Introduction to Probability and Statistics for Projects
Chapter 3
-
Organizing and Estimating the Work
Chapter 4
-
Making Quantitative Decisions
Chapter 5
-
Risk-Adjusted Financial Management
Chapter 6
-
Expense Accounting and Earned Value
Chapter 7
-
Quantitative Time Management
Chapter 8
-
Special Topics in Quantitative Management
Chapter 9
-
Quantitative Methods in Project Contracts
Index
List of Figures
List of Tables
This is a practitioner's book, combining theoretical and practical applications for project professionals. It is a loosely coupled work flow that takes PM's through the most important quantitative methods, integrates them, and shows interrelationships that cannot be obtained by separate readings. These practical methods can be applied easily by project practitioners who are not steeped in theory and need to know how to make everyday use of numerical analysis in projects. This book also covers financial and life cycle risk as well as risk for the project itself and contains unique extensions to earned value and project initiation. This book will be of particular interest to project managers, program managers, project administrators, system engineers, cost and risk estimators, as well as continuing education and seminar providers.
About the Author
John Goodpasture is President, Square Peg Consulting, Inc., a consulting firm in the field of project management. He has an MS in Electrical Engineering and over 35 years of work experience in complex multi-million-dollar programs and projects in the defense, intelligence, aerospace and commercial industries. John is the author of Managing Projects for Value, has authored dozens of articles in PM Network magazine, and has authored and presented numerous papers and several unique quantitative techniques to PMI National Symposium. He is an experienced and sought-after speaker, instructor, and lecturer.
JOHN C. GOODPASTURE, PMP


Copyright © 2004 by J. Ross Publishing, Inc.
ISBN 1-932159-15-0

Printed and bound in the U.S.A. Printed on acid-free paper
10 9 8 7 6 5 4 3 2 1
Library of Congress Cataloging-in-Publication Data

Goodpasture, John C., 1943-
  Quantitative methods in project management / John C. Goodpasture.
    p.  cm.
Includes bibliographical references.
 
ISBN 1-932159-15-0 (alk. paper)
1. Project management—Planning—Mathematical models. I. Title.
HD69.P75G667 2003
658.4'04—dc22
2003015723
This publication contains information obtained from authentic and highly regarded sources. Reprinted material is used with permission, and sources are indicated. Reasonable effort has been made to publish reliable data and information, but the author and the publisher cannot assume responsibility for the validity of all materials or for the consequences of their use.
All rights reserved. Neither this publication nor any part thereof may be reproduced, stored in a retrieval system or transmitted in any form or by any means, electronic, mechanical, photocopying, recording or otherwise, without the prior written permission of the publisher.
The copyright owner's consent does not extend to copying for general distribution for promotion, for creating new works, or for resale. Specific permission must be obtained from J. Ross Publishing for such purposes.
Direct all inquiries to J. Ross Publishing, Inc., 6501 Park of Commerce Blvd., Suite 200, Boca Raton, Florida 33487.
Phone: (561) 869-3900
Fax: (561) 892-0700
Web: www.jrosspub.com
DEDICATION
This book is dedicated to my wife, Ann, for her unlimited patience and encouragement, without which this project could never have been completed.
ABOUT THE AUTHOR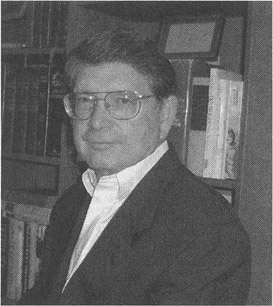 John C. Goodpasture, PMP, is a certified Project Management Professional with broad practical experience in executive management, project management, system engineering, and operations analysis. With engineering degrees from Georgia Tech and the University of Maryland, and as founder of his own firm, Square Peg Consulting, he is a sought after authority for management and engineering in the customized application and delivery of project management, business process analysis, and training of project practitioners.
Past assignments include program manager for certain information processing systems at the National Security Agency of the Department of Defense, strategic Project Office Director, director of a system engineering program office with responsibility for multimillion-dollar software systems at aerospace and communications firm Harris Corporation, vice president of a document archive and imaging operations group at a Fortune 500 company, and president and founder of Square Peg Consulting, Inc.
As a project manager and system engineer, John has conceptualized and reduced to practice unique techniques in his field, many of which are described in numerous symposium papers and magazine articles published on the subject of project management. In his 2001 book, Managing Projects for Value, John proposed the unique idea of the project balance sheet to explain the risks borne by projects to meet business need and deliver value to project sponsors.
Adept at personal communication and simplification of complex ideas, he has developed and delivered project training to numerous project teams in the fields of information management, manufacturing, production operations, and software development. Working around the world in locations in the Americas, Europe, and Asia, John has provided workshops and project consultation to functional teams in Malaysia, Belgium, Puerto Rico, and Canada.
As consultant and instructor, John's experience touches many aspects of project management, having developed and taught workshops on "Project Management," "Project Start-Up," "Capturing Requirements," "Risk Management," "Voice of the Customer," "Kano Analysis," project "Peer Reviews," and the "PMP® Exam Preparation." With James R. Sumara, he co-developed a unique technique for earned value measurement in time-constrained projects, a breakthrough methodology for projects needing earned value at a low cost of implementation.
ACKNOWLEDGMENTS
I would like to acknowledge the many people who assisted me with this book, including Ginger Levin, who got me started; Drew Gierman, who answered all my questions and guided me through the process at J. Ross Publishing; and Dr. David T. Hulett, founder of Hulett Associates in Los Angeles, who has been of inestimable value over many years by assisting me in the art and science of risk management. I am indebted to my many associates at Harris Corporation and Lanier Worldwide, Inc. who have provided opportunities and performance critiques as I have worked my way through myriad projects and programs.
John C. Goodpasture
Alpharetta, Georgia