Steve Leuthold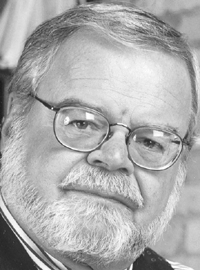 Steve Leuthold is the founder and Chairman of Leuthold Weeden Capital Management and a portfolio manager for three of its funds. He has been an investment strategist, manager and researcher for more than thirty years . He is also Chairman of The Leuthold Group, an investment research organization, where he leads a team that uses quantitative historical research to develop sophisticated investment models.
Books
1) The Myths of Inflation and Investing , Crain Books, 1980
2) Index Funds, The Risks And Pitfalls , 1977
Managing your mother lode . . . your serious money
Know thy self.

When investing, everyone has strengths and weaknesses. It is particularly important to recognize the weaknesses and continue to be aware of them. Then you can defense against them. Examples: 'I hate to admit I'm wrong', 'I'm a sucker for sexy tech stocks', 'I'm inherently pessimistic'.

Discipline is essential.

Establish your own personal set of investment disciplines, carefully considering your own investment shortcomings. Write them down. Carry them with you. Follow them. Revise your disciplines only after considering the revisions for a period of time (in a de-emotionalized state).

Manage risk as well as return.

When deciding on an investment, always consider how much you might lose, as well as how much you might make. Compare the potential risk with the potential reward. Does it make sense if the potential gain is 25%, but if things go wrong the risk is 50%? Apply this kind of analysis to an entire market ( bonds , stocks, real estate), as well as to individual issues.

Cash is not trash.

Cash reserves reduce overall portfolio risk in declining markets. But more importantly, cash reserves provide the investor with the ammunition to take advantage of the unexpected opportunities that develop in markets - see the next rule.

Market crisis is market opportunity.

Your emotions say sell, sell, sell. But your personal disciplines previously established say BUY! However, if you have no cash reserves, the opportunity is lost.

Bonds can be best.

Over the next year, if yields fall to 6%, a 20-year bond now priced to yield 7% will provide a total return of over 20%, twice the historical return achieved by the stock market. What of the risk? If yields rise to 8% instead of falling to 6%, the total return loss from the bond is less than 2%. And, with bond yields rising , the stock market could be down much more.

Stock market new valuation eras have always been temporary.

When Wall Street starts using the term 'new era', saying it's really different this time for the stock market . . . well, that's the signal to consider asset class options like cash and bonds. While bubbles can inflate beyond most all expectations, they always ultimately burst.

Not even Microsoft is forever.

Virtually every blue chip growth company ultimately has matured and become a no-growth company. No company's earnings growth will ever be permanent. Of America's 100 leading companies in 1920, only 1 is on the list today (GE). Thus, you can't just buy today's leaders, put them away, and expect them to still be leaders 20, or even 10 years from now.

Short term trading is a loser's game.

Over 90% of non-professional short term traders will end up losers, if they stay in the game. Even those with winning trades two- thirds of the time will mostly end up losers since losses on losing trades are usually at least twice as large as the average gains realized. The few that are successful, professional or not, typically will ultimately 'burn out'. So, even if successful, the ultimate price can be high. Many of those who do win still end up as life's losers.

History is experience ... learn from it.

History is not a Xerox machine, and does not repeat itself exactly. Simply put, history is mankind's past experience. It is said, experience is the best teacher, but it is much less painful to learn the hard lessons from the experience of others. In terms of human nature, investor psychology in the horse and buggy days is little different than today. Society may have changed, but human nature has not. Fear and greed continue to be the dominant market forces.
www.leutholdfunds.com