---
4.6

Device support

When installed WebSphere Portal supports a variety of client device types, for example browsers from Microsoft, Opera and Mozilla, as shown in Figure 4-12.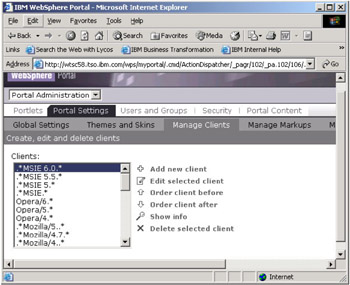 Figure 4-12: WebSphere Portal supported clients
The list of supported clients includes devices that typically use mark-up languages HTML, WML and cHTML. Because WebSphere Portal is able to detect the type of client it can render the response using the appropriate mark-up and in case of cHTML and WML this means support for many popular types of mobile or cell phones.
We tested the device support for WML using the M3Gate emulator from Numeric Algorithm Laboratories. After using M3gate to access the portal home page, we received the display shown in Figure 4-13 on page 138. Note that because of the device capability, only text links are rendered for display by WebSphere Portal, using WML.


Figure 4-13: Portal home page on a WML device
Using M3Gate, we clicked on Options and navigated to the ITSO place as shown in Figure 4-14 on page 139. The ITSO place also has the HelloWorld home page visible from a browser client, but this was not shown in the M3Gate view of the place.


Figure 4-14: Logged in page, ITSO place, WML device, Hello World place not visible
To rectify this we used a normal browser, logged in as the portal administrator, navigated to Manage Places and Pages, selected the ITSO theme and checked the cHTML and WML options as shown in Figure 4-15 on page 140.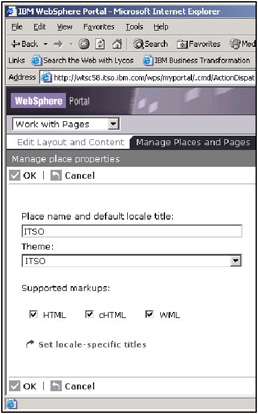 Figure 4-15: Enabling WML for the ITSO place
Once again using the M3Gate mobile/cell phone emulator we navigated to the ITSO place and this time were rewarded by a link to the Hello World page as seen in Figure 4-16 on page 141.

Figure 4-16: Hello World in the ITSO place visible
---