Typically in Painter, if you want to apply an effect to a specific area, you must first create a selection and then make the desired change. However, Painter allows you to use the Photo brushes to brush on a variety of photo touch-up effects without having to create a selection. The Photo brushes give you a great deal of control in applying photo effects and fixes to specific areas. You can paint on a variety of typical photo touch-up effects, such as dodge, burn, sharpen, diffuse, and many more.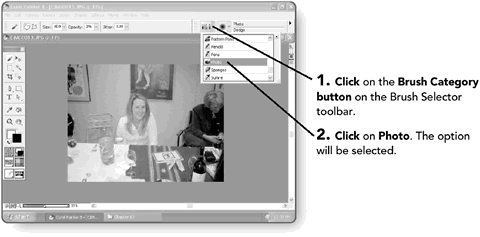 Working with the Dodge Effect
The Dodge effect allows you to lighten areas of your photograph that are too dark. It's particularly useful in lightening areas like shadows in your photograph.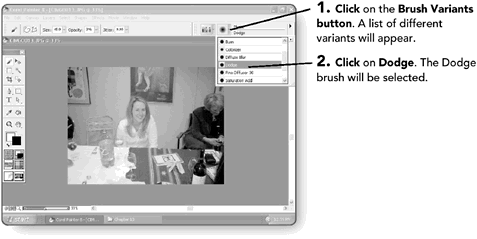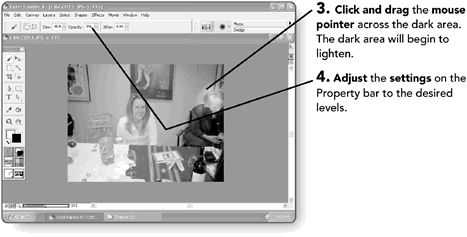 Using the Burn Effect
Burn is the opposite of the Dodge effect; it allows you to darken areas that appear too bright.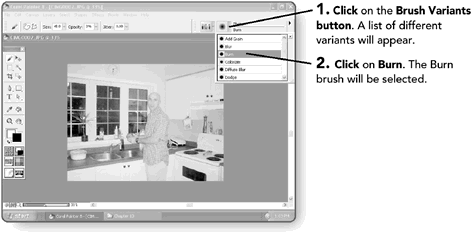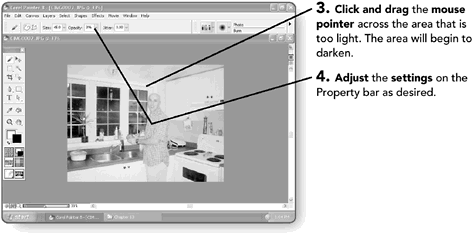 Removing Scratches from Photos
One of the biggest problems with older photographs is that they get scratched from years of handling. Painter provides a brush specifically designed to remove scratches from photos.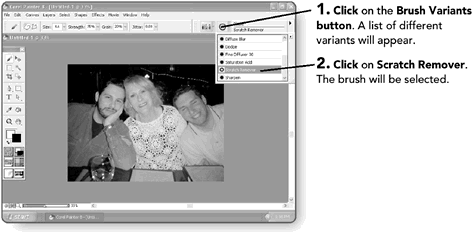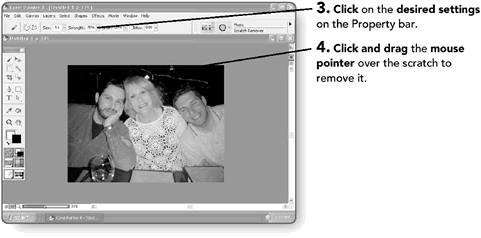 Using the Blur Brush
The Blur brush will make you look twenty years younger with just the touch of a button. Sounds too good to be true? If you want to get rid of wrinkles or any unwanted areas or problem spots on a photo, the Blur brush is an excellent tool. This brush allows you to remove the detail from specific areas of your image.