Chapter 10. The Ultimate Gadget Geek
HOW TO BECOME THE ULTIMATE GADGET GEEK

WEARABLE GADGETS

DESKTOP RADIOS

HOME GADGETS

MORE COOL GADGETS

MORE COOL GADGETS

MORE COOL GADGETS
HOW TO BECOME THE ULTIMATE GADGET GEEK
I've done a lot of talking (actually, a lot of writing) throughout this book on how to become the ultimate game player or the ultimate road warrior or the ultimate home theater enthusiast, and so on. But when it comes right down to it, all these things are just different types of gadgets, and what all this is really about is becoming the ultimate gadget geek, period. The category doesn't matter; if you want to become the ultimate gadget geek, all gadgets are good and all gadgets are desirable.
So we come to the final category in this book, which is about those various gadgets that we haven't covered yet—those gadgets that don't fall into any particular category. That doesn't make these gadgets any less useful (or any more useful, for that matter), it just means we haven't covered them yet, that's all.
What kinds of gadgets are we talking about? It's a wide and varied bunch, let me tell you. Here's just a sampling:
High-tech clothing, which doesn't necessarily mean battery-powered beanies. (Although those are fun, too!) Most high-tech clothing today is actually clothing designed to carry other high-tech gadgets, with lots of pockets and pouches and wiring channels. Some high-tech clothing comes pre-wired—or, more accurately, pre-wireless, with built-in (or sewn-in) Bluetooth access. Other high-tech clothing melds state-of-the-art technology with traditional functionality, such as those ubiquitous high-tech watches. In any case, technology is nosing its way into the clothing industry, and there's more interesting stuff on the way.

Desktop radios, which don't necessarily sound all that high-tech, though you'd be surprised. Here we're looking at some very high-performance table radios, including several models with built-in satellite radio tuners. We're also seeing the tip of the HD Radio iceberg. (HD Radio, for those of you not yet keeping track, is the new digital format that promises much higher quality sound for traditional AM and FM stations.)

Home gadgets, which is a fairly broad category, I grant you. Some of these gadgets are kitchen gadgets, a subcategory I've always had a fondness for. I'm actually a pushover for those stylish-if-somewhat-impractical Scandinavian can openers and German blenders, you know, the ones that look like something other than what they really are and that you can never quite figure out how to use. (I once had a can opener that was so stylish that I never figured out which end was up!) So there's a little of that here, as well as a few gadgets that wouldn't look out of place in your living room, such as high-tech weather stations and digital picture frames. Bottom line, there's no room in the house safe from the high-tech gadget invasion!

Other cool gadgets, which is my catch-all category for stuff that just didn't fit anyplace else. This is a real dog's dinner, as my English friends like to say, with everything from videophones and GPS dog finders to robotic floor cleaners and synthesized saxophones. (The term dog's dinner, by the way, refers to the mash-up of leftovers that you used to feed to your dog before you got suckered into those expensive designer dog foods created specially for different stages of your dog's development; I don't know about your dog, but mine likes leftovers just as well.)
What is it about these gizmos that make them so attractive to us gadget geeks? It's a combination of things, really. First off is the technology involved. The best gadgets do something beyond the ordinary, push the envelope beyond the traditional, and are just plain new in what they do. That's why, back in the early 1960s, the coolest gadget was the AM transistor radio. It seems old hat now, but that little portable gizmo was the height of high-tech at the time. How something that small—and without a power cord!—could actually receive radio signals was mind-boggling. That little Japanese radio was the Apple iPod of its day. The latest technology is always cool.
It also helps that the gizmo is attractively designed. Depending on the current trends, that might mean rounded corners, bright colors, and lots of shiny surfaces. (Of course, design tastes change; in the 1950s, cool design meant big faceplates and useless fins, go figure.) Apple seems to be driving consumer electronics design today; there are a lot of products that look suspiciously related to our old pal the iPod. But still, cool design makes for a cool gadget.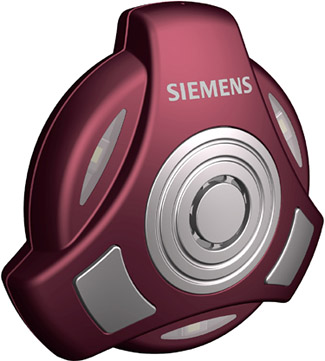 Finally, small is cool. The coolest cell phones and portable music players are the smallest ones. You don't want to be weighted down with a big clunky thing, no matter what kind of technology is inside. So when you're looking for the coolest gadget on the shelf, look for the smallest one.
Most of the gadgets in this section are readily available to the average consumer. Some gadgets are still in the prototype stage, however, which means they may or may not ever make it to market. Still other gadgets are available in Europe but haven't yet made it to the U.S.; there are also a few gadgets marketed to professionals that might not be available to us regular consumers. Remember to check the manufacturers' websites before you go harassing the pimply-faced kid at Best Buy. (Or just go ahead and harass the pimply-faced kid anyway; he probably deserves it.)
So now its onward and upward to some of the oddest and most fun gadgets in the entire book. Count yourself as the ultimate gadget geek if you already own three or more of these gizmos!