Copyright
©2003 Pearson Education, Inc.
Publishing as Financial Times Prentice Hall
Upper Saddle River, New Jersey 07458
Financial Times Prentice Hall books are widely used by corporations and government agencies for training, marketing, and resale.
For information regarding corporate and government bulk discounts please contact: Corporate and Government Sales (800) 382-3419 or corpsales@pearsontechgroup.com
Company and product names mentioned herein are the trademarks or registered trademarks of their respective owners.
All rights reserved. No part of this book may be reproduced, in any form or by any means, without permission in writing from the publisher.
Printed in the United States of America
10 9 8 7 6 5 4 3 2 1
Pearson Education LTD.
Pearson Education Australia PTY, Limited
Pearson Education Singapore, Pte. Ltd.
Pearson Education North Asia Ltd.
Pearson Education Canada, Ltd.
Pearson Educaciòn de Mexico, S.A. de C.V.
Pearson Education—Japan
Pearson Education Malaysia, Pte. Ltd.
Credits
Editorial/Production Supervision: Kathleen M. Caren

Acquisitions Editor: James Boyd

Marketing Manager: Bryan Gambrel

Manufacturing Manager: Maura Zaldivar

Cover Design Director: Jerry Votta

Cover Design: Talar Boorujy

Interior Design: Gail Cocker-Bogusz
Dedication
This book is dedicated to our biggest investors, backers and supporters, our wives Tzameret (Oren) and Karen (Uri).
Without your love and understanding for countless sleepless nights, this book would have never seen the light of day. Roy, Uri's newborn, is also thanked for his understanding.
We also dedicate this book to our parents, Frida and Mordechai (Oren), Eliana and Roland (Uri), as well as to our mentors, Nahum Melumad (Oren) and Harvey Goldschmid (Uri)
Financial Times Prentice Hall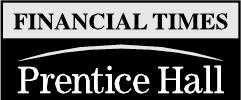 In an increasingly competitive world, it is quality of thinking that gives an edge—an idea that opens new doors, a technique that solves a problem, or an insight that simply helps make sense of it all.
We work with leading authors in the various arenas of business and finance to bring cutting-edge thinking and best learning practice to a global market.
It is our goal to create world-class print publications and electronic products that give readers knowledge and understanding which can then be applied, whether studying or at work.
To find out more about our business products, you can visit us at www.ft-ph.com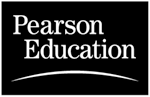 Financial Times Prentice Hall Books
For more information, please go to www.ft-ph.com
Dr. Judith M. Bardwick
Seeking the Calm in the Storm: Managing Chaos in Your Business Life
Thomas L. Barton, William G. Shenkir, and Paul L. Walker
Making Enterprise Risk Management Pay Off: How Leading Companies Implement Risk Management
Michael Basch
CustomerCulture: How FedEx and Other Great Companies Put the Customer First Every Day
J. Stewart Black and Hal B. Gregersen
Leading Strategic Change: Breaking Through the Brain Barrier
Deirdre Breakenridge
Cyberbranding: Brand Building in the Digital Economy
William C. Byham, Audrey B. Smith, and Matthew J. Paese
Grow Your Own Leaders: How to Identify, Develop, and Retain Leadership Talent
Jonathan Cagan and Craig M. Vogel
Creating Breakthrough Products: Innovation from Product Planning to Program Approval
Subir Chowdhury
The Talent Era: Achieving a High Return on Talent
Sherry Cooper
Ride the Wave: Taking Control in a Turbulent Financial Age
James W. Cortada
21st Century Business: Managing and Working in the New Digital Economy
James W. Cortada
Making the Information Society: Experience, Consequences, and Possibilities
Aswath Damodaran
The Dark Side of Valuation: Valuing Old Tech, New Tech, and New Economy Companies
Henry A. Davis and William W. Sihler
Financial Turnarounds: Preserving Enterprise Value
Sarv Devaraj and Rajiv Kohli
The IT Payoff: Measuring the Business Value of Information Technology Investments
Nicholas D. Evans
Business Agility: Strategies for Gaining Competitive Advantage through Mobile Business Solutions
Nicholas D. Evans
Business Innovation and Disruptive Technology: Harnessing the Power of Breakthrough Technology…for Competitive Advantage
Kenneth R. Ferris and Barbara S. Pècherot Petitt
Valuation: Avoiding the Winner's Curse
Oren Fuerst and Uri Geiger
From Concept to Wall Street
David Gladstone and Laura Gladstone
Venture Capital Handbook: An Entrepreneur's Guide to Raising Venture Capital, Revised and Updated
David R. Henderson
The Joy of Freedom: An Economist's Odyssey
Harvey A. Hornstein
The Haves and the Have Nots: The Abuse of Power and Privilege in the Workplace…and How to Control It
Philip Jenks and Stephen Eckett, Editors
The Global-Investor Book of Investing Rules: Invaluable Advice from 150 Master Investors
Thomas Kern, Mary Cecelia Lacity, and Leslie P. Willcocks
Netsourcing: Renting Business Applications and Services Over a Network
Al Lieberman, with Patricia Esgate
The Entertainment Marketing Revolution: Bringing the Moguls, the Media, and the Magic to the World
Frederick C. Militello, Jr., and Michael D. Schwalberg
Leverage Competencies: What Financial Executives Need to Lead
D. Quinn Mills
Buy, Lie, and Sell High: How Investors Lost Out on Enron and the Internet Bubble
Dale Neef
E-procurement: From Strategy to Implementation
John R. Nofsinger
Investment Blunders (of the Rich and Famous)…And What You Can Learn From Them
John R. Nofsinger
Investment Madness: How Psychology Affects Your Investing…And What to Do About It
Tom Osenton
Customer Share Marketing: How the World's Great Marketers Unlock Profits from Customer Loyalty
Richard W. Paul and Linda Elder
Critical Thinking: Tools for Taking Charge of Your Professional and Personal Life
Matthew Serbin Pittinsky, Editor
The Wired Tower: Perspectives on the Impact of the Internet on Higher Education
W. Alan Randolph and Barry Z. Posner
Checkered Flag Projects: 10 Rules for Creating and Managing Projects that Win, Second Edition
Stephen P. Robbins
The Truth About Managing People…And Nothing but the Truth
Fernando Robles, Françoise Simon, and Jerry Haar
Winning Strategies for the New Latin Markets
Jeff Saperstein and Daniel Rouach
Creating Regional Wealth in the Innovation Economy: Models, Perspectives, and Best Practices
Eric G. Stephan and Wayne R. Pace
Powerful Leadership: How to Unleash the Potential in Others and Simplify Your Own Life
Jonathan Wight
Saving Adam Smith: A Tale of Wealth, Transformation, and Virtue
Yoram J. Wind and Vijay Mahajan, with Robert Gunther
Convergence Marketing: Strategies for Reaching the New Hybrid Consumer