What Readers Are Saying About
XML and ASP.NET
" XML and ASP.NET is a useful, code-packed tutorial/reference for ASP.NET developers eager to add XML technology to their toolkits."
"Dr. Joseph Feller, Editor, Inside XML Solutions , Element K Journals and Lecturer, Business Information Systems, University College Cork, Ireland
"Complete guide to XML in ASP.NET from the Ground UP."
"Kunal Cheda, www.DotNeteXtreme.com
" XML and ASP.NET provides a comprehensive and invaluable introduction to building XML applications with ASP.NET. The coverage, ranging from building XML documents from database data and XSL Transformations to XML serialization and Web Services, is authoritative , complete, and exceptionally illuminating. The two concluding case studies are especially valuable , demonstrating real world applications of the skills taught in the book."
"Steve Heckler, President, WestLake Internet Training, www.westlake.com
About the Authors
Lead Author
Authors
Contributing Author
Lead Author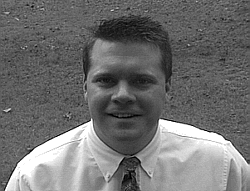 Kirk Allen Evans has been developing applications for over 10 years . His focus remains developing complex, distributed systems using Microsoft technologies. He has written several articles for Visual Basic Programmer's Journal and speaks at user groups and conferences. Kirk also developed and maintains vbdna.net , a website devoted to demonstrating techniques for developing distributed systems using Visual Basic. He lives in Cumming, Georgia, and works as a contract developer in the Atlanta area. You can reach him at kaevans@vbdna.net.
Authors
Ashwin Kamanna works as a software engineer at AINS India Pvt. Ltd., in Hyderabad, India. He spends most of his time designing and developing web applications with ASP, Java, XML, and COM. He has written for some ASP and C# online magazines including ASPToday.com and CSharpToday.com . His special fields of interest are XML and object-oriented design, and he enjoys delving deeper into them. He has a BE (Hons.) in Electrical and Electronics Engineering from Birla Institute of Technology and Science (BITS), Pilani, India. In his leisure time, if Ashwin is not programming or reading, he can be found doing a painting or a sketch to add to his gallery.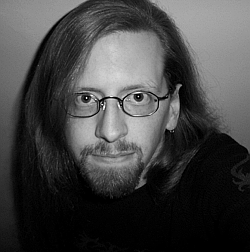 Joel Mueller is a senior software engineer at DeLani Technologies (www.delani.com), a leading web development software company, where he has been spearheading the company's Microsoft .NET development effort since July, 2000. Prior to the advent of ASP.NET, Joel did extensive work with Microsoft Active Server Pages and Macromedia ColdFusion. Joel has written several books and articles on the topics of Macromedia ColdFusion and XML.
Contributing Author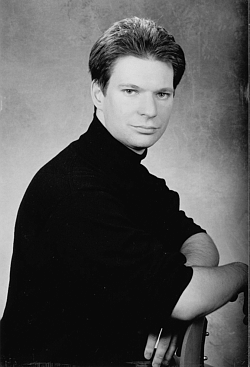 Scott Worley is a freelance IT consultant specializing in Microsoft-based technologies and SDLC project management. For the past 10 years , he has worked on many leading-edge development projects, utilizing the latest technologies. Scott is currently focusing all his attention on the .NET Framework and associated technologies, paying specific attention to ASP.NET and distributed web development.
About the Technical Reviewers
These reviewers contributed their considerable hands-on expertise to the entire development process for XML and ASP.NET . As the book was being written, these dedicated professionals reviewed all the material for technical content, organization, and flow. Their feedback was critical to ensuring that XML and ASP.NET fit our readers' need for the highest-quality technical information.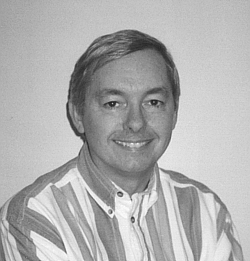 Ken Cox is a technical writer and web applications programmer in Toronto. After receiving his bachelor's degree in Radio and Television Arts from Ryerson University, he started a career in radio. He was a journalist for 20 years for top-rated stations and news networks in Toronto and Montreal. During that time, he spent seven years as a correspondent in Quebec City. Computers were only his hobby when Microsoft invited Ken into the beta test for a new product code named Denali "later known as Active Server Pages (ASP). To pursue his passion for all things high-tech, Ken earned a college certificate in Technical Communications and began a second career as a t echnical writer for many companies, including Nortel Networks. Thanks to his grounding in Internet technologies, Ken found himself in demand as a writer and technical reviewer of computer books and magazine articles on Microsoft technologies, such as Internet Information Server, ASP.NET,Visual Basic, XML, and HTML. Microsoft has recognized Ken's expertise and volunteer contribution to online newsgroups by making him a Microsoft Most Valuable Professional (MVP). When not at the keyboard, Ken can be found riding his moped around Toronto or listening to 60's rock 'n roll.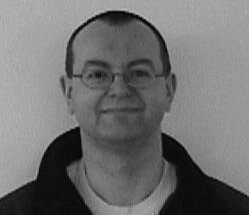 Steve Platt has been around computers for the last 17 years. After a start in chemistry /chemical enginering, Steve decided that his hobby was far more interesting and in 1984 turned to computer programming full-time . After a succession of jobs writing mainframe code for blue-chip companies, Steve turned his attention to the Internet. He has worked on many sites mainly for the financial/insurance sector. Steve currently works for a Microsoft Solution Provider in Brighton, UK, and is actively following his dream to emigrate to Australia.