The concept is based, in part, on Geoffrey Moore's analysis as explained in his book Crossing the Chasm. In Moore's book, buyers are separated into market segments based on their behavior.
Depicted on the vertical axis of Figure 1.2 is a group of buyers called innovators, or early adopters. This group makes up about 20 percent of the market. As a group, they typically want to be the first to have new things, and they're the easiest group to sell to.
Also depicted on the vertical axis is a category of buyers called pragmatists, conservatives, or laggards They make up about 80 percent of the marketplace . These are slow-to-act, conservative buyers. They demand things such as references, proof, and ROI (return on investment) analysis before they will make a decision. As a group, they're the most difficult to sell to.
On the horizontal axis, you have Eagles (20 percent) and Journeypeople (80 percent). When you combine the two categories of buyers with the two categories of sales talent, you have a classic matrix with some interesting findings.
Look at the 64 percent quadrant. This is the challenge, and it's why we call it the 64 percent dilemma. This is where companies have Journeypeople selling to the most challenging and difficult-to-sell-to buyer segment. In other words, 64 percent of the time you've got less than your very best salespeople selling to the toughest buyer segment. Why do that? The solution is a no-brainer. Companies and individuals should stop kidding themselves and stop the insanity by putting a sales process in place to help solve this dilemma. I hope that by now you're convinced of the importance of sales process. Just in case you aren't, keep reading.
SITUATIONAL FLUENCY
Buyers want to do business with salespeople who understand them—their jobs and their problems. They want to do business with someone who has situational fluency—in other words, a person who has a good understanding of their situation as well as a good working knowledge of the capabilities necessary to help them solve their problems. What buyers don't want are pushy salespeople interested only in selling their products and services. Buyers want a consultant who is going to add value to their situations. Otherwise, buyers would just go to your Web site for product information and price quotes. Salespeople must add value to the situation or they won't survive.
Figure 1.3 illustrates the elements that help salespeople develop situational fluency and gain credibility with their buyers.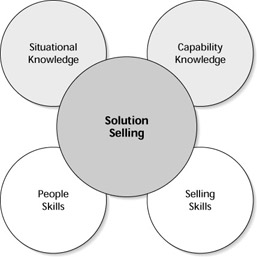 Figure 1.3: Solution Selling Situational Fluency
If situational fluency is what buyers are looking for in salespeople, what are sales managers looking for when they hire salespeople? What I hear them say is that they want salespeople with great selling skills; they want "great closers." They look for closing skills and people with successful selling track records. Granted, success in the past is important, but I try to get them to see that success in the past doesn't ensure success in the future. This is particularly true if it involves selling into a new industry and dealing with new products, new technologies, or new services. The good ole boy, backslapping, tongue-wagging salesperson doesn't get the job done anymore.
I am not minimizing the importance of good people skills and good selling skills. In fact, in Solution Selling we incorporate key selling skills as a part of the overall process. Solution Selling develops situational fluency by integrating the knowledge competencies (situational knowledge and capability knowledge) with people skills and selling skills. Solution Selling is the only sales process that integrates all four of these components .