Prerelease Software
This book was reviewed and tested against the September 2005 release of Visual Studio 2005 and SQL Server 2005. The September release was the last preview before the final release of Visual Studio 2005 and SQL Server 2005. This book is expected to be fully compatible with the final release of Visual Studio 2005. If there are any changes or corrections for this book, they will be collected and added to a Microsoft Knowledge Base article. See the "Support for This Book" section in this Introduction for more information.
Technology Updates
As technologies related to this book are updated, links to additional information will be added to the Microsoft Press Technology Updates Web page. Visit this page periodically for updates on Visual Studio 2005 and other technologies.
http://www.microsoft.com/mspress/updates/
Code Samples
All of the code samples discussed in this book can be downloaded from the book's companion content page at the following address:
http://www.microsoft.com/mspress/companion/0-7356-2141-1/
Also, be sure to visit my Web site for additional materials and information:
Support for This Book
Every effort has been made to ensure the accuracy of this book and of the companion content. As corrections or changes are collected, they will be added to a Microsoft Knowledge Base article. To view the list of known corrections for this book, visit the following article:
http://support.microsoft.com/kb/905043
Microsoft Press provides support for books and companion content at the following Web site:
http://www.microsoft.com/learning/support/books/
Questions and Comments
If you have comments, questions, or ideas regarding the book or the companion content, or questions that are not answered by visiting the sites above, please send Microsoft Press e-mail at mspinput@microsoft.com, or send postal mail to:
Microsoft Press

Attn: Programming Microsoft ADO.NET 2.0 Applications: Advanced Topics Editor

One Microsoft Way

Redmond, WA 98052-6399

Please note that Microsoft software product support is not offered through the preceding addresses.
Chapter 1:

Overview of ADO.NET Disconnected Classes
Overview
The ADO.NET class hierarchy can be split into two categories: connected and disconnected objects. Figure 1-1 shows the principal connected and disconnected classes. This chapter describes the disconnected classes that are shown in the diagram and many other classes of this category as well. I cover the disconnected classes in detail because these classes can be used without your ever creating a connection to a data store. In Chapter 2, I'll discuss the connected classes in detail.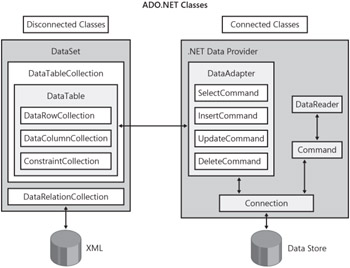 Figure 1-1: The more familiar disconnected and connected classes
The classes shown in Figure 1-1 existed in previous versions of ADO.NET, but these are the primary ADO.NET classes, so knowing them well is important if you want to successfully implement an ADO.NET solution. In ADO.NET 2.0, the primary classes have additional methods and properties to improve functionality and performance of your code.
The disconnected data access classes are instantiated within the client application and (as I said earlier) can be used without ever connecting to a data store. Because you must use the DataTable object when you're using disconnected classes, this chapter begins by covering it and the objects that the DataTable object works with closely. Next I'll discuss the DataSet object in detail. Finally I'll describe the DataTableReader object, an ADO.NET object that is new in version 2.0.