The major applications that your computer can access are another key reason for getting a computer in the first place. These packages are intended to solve a specific task and are focused on letting you produce and manipulate data. You can install these packages by default onto your system when the computer is purchased, or you can add them at a later time.
Most application software packages come with an installation CD that launches automatically when you insert it into the computer's CD-ROM drive. If the CD doesn't launch the installation application, you can usually go to the root of the CD using Windows Explorer and double-click the Setup icon to manually run the installation program. Or you could use the Start

Run command to locate and run the Setup.exe program from the software's CD.
You can purchase and install some software directly from the Internet without dealing with a shipping product. This can be convenient if you need immediate access to a program. Online software purchases typically include an online manual.
| | | |
| --- | --- | --- |
| | Tip | If you purchase online software, be sure to archive the downloaded files and print a copy of the license agreement along with any license keys, so that you can reinstall the software in case your system ever crashes. |
Word processor
Another very popular computer application is the word processor. This software makes it possible to write and save text files with formatting. Word processor files can include images, bulleted lists, and other typical text elements. Word processors also include powerful features such as spell-checkers and auto-formatting.
Two popular word processors are Microsoft Word and Corel WordPerfect. Figure 32.12 shows a resume being written in Microsoft Word. These two packages are similar in their features and are usually included along with a suite of products including spreadsheets and presentations packages.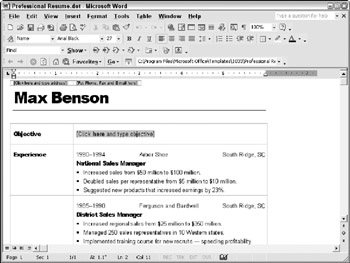 Figure 32.12: Microsoft Word uses wizards and templates to automate the creation of certain documents.
| | | |
| --- | --- | --- |
| | Note | Word processors are commonly integrated with the system's e-mail client, allowing you to use advanced formatting features as you create e-mails. |
Spreadsheets
Computers are very good at performing calculations, and spreadsheets are good at automating this process. Spreadsheets consist of rows and columns of data that you can manipulate to calculate results. You can also create spreadsheets to automatically calculate solutions to preset formulas.
For example, if you need to create a report of the amount of money spent in the last month as compared to the family budget, you could use a spreadsheet to organize all the data, compute the averages and totals for each category and present the data using several different graphs.
Two popular spreadsheets are Microsoft Excel and Corel Quattro Pro. These products are complex and can take some time to learn to use effectively. Excel is endowed with wizards that guide you through some of the more complex features. Figure 32.13 shows a sample spreadsheet created in Excel.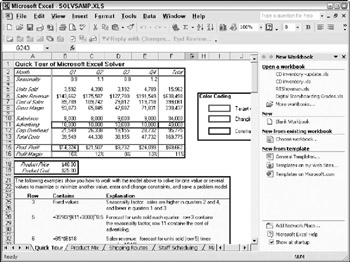 Figure 32.13: Microsoft Excel lets you manipulate numbers and formulas.
Presentations
You can use presentation packages to create business presentations or a slide show of your last vacation. Presentation software can include images, text, and even audio and video. Two common presentation packages include Microsoft PowerPoint and Corel Presentations. Figure 32.14 shows a sample slide from a PowerPoint presentation.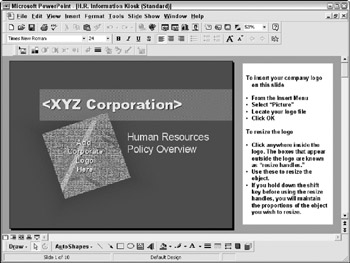 Figure 32.14: Microsoft PowerPoint lets you easily create multi-page presentations.
| | | |
| --- | --- | --- |
| | CROSS-REF | You can learn more about using presentation software in Chapter 36. |
Databases
Database packages allow you to store, manipulate, and recall specific data from a set of data. Whether the data includes product numbers for a business or lists of clients, database software is another command application used extensively. Databases include form editors that are created for inputting data and specialized search tools for locating relationships between data.
Microsoft produces a database product known as Access, Corel has a database product called Paradox, and even OpenOffice includes a database module. Database packages come in several different versions depending on the set of features you need.
Office suites
Word processors, spreadsheets, and presentation software are typically bundled and sold as part of a suite of common applications that work together. Purchasing an office suite lets you get several popular office packages at a price that is less than the total of all three individually.
Microsoft develops the most popular office suite package. Microsoft Office includes Word, Excel, and PowerPoint, and all are integrated to work well together. Microsoft also produces a professional-level office suite that includes the Access database and an office suite for the home market called Microsoft Works that includes a smaller set of features.
Other office suites are available from Corel. WordPerfect Office includes WordPerfect, QuattroPro, Presentations, and Paradox.
Another office suite option was developed by an open source group sponsored by Sun Microsystems that collaborated to produce the entire product. OpenOffice, as shown in Figure 32.15, is available as a free download from http://www.openoffice.org, but donations are encouraged.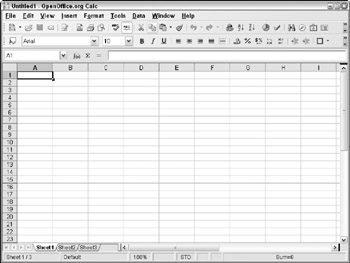 Figure 32.15: OpenOffice's Calc application is a freely available spreadsheet.
OpenOffice includes six different components: Math, Calc, Draw, Base, Writer, and Impress.
Finance and tax
Several personal finance packages are available that can help keep your finances organized. Quicken is a popular choice for managing finances, and Microsoft offers a similar package called Money. These applications can help you establish a budget and keep track of all your finances. They also show you how to bank online.
Another common software package that helps every year is tax preparation software. One common choice is TurboTax, created by the same company that makes Quicken. Tax software guides you through the tax preparation process by asking you a series of questions using standard wizards. Another popular choice is TaxCut.
| | | |
| --- | --- | --- |
| | Note | Because tax laws change year to year, you need to purchase a new version of tax software every year. |
The software can help inform you of deductions that you can claim, saving you money on the taxes you need to pay. Once completed, the software can print the documents you need to submit, or you can submit your taxes via the Internet. Most tax packages include modules for paying both federal and state taxes.
| | | |
| --- | --- | --- |
| | Tip | Even if you submit your taxes online, be sure to print a copy for your records. |
Graphics
Multiple software packages are available for creating graphics. These packages include software for editing photographs, drawing illustrations, creating multimedia, desktop publishing, and even creating animation.
Adobe and Corel are popular companies producing graphics software. For editing and printing photographs Adobe Photoshop is a popular choice. Photoshop, shown in Figure 32.16, is a professional-level product used by design professionals, but a home version of Photoshop with the major features, called Photoshop Elements, is also available.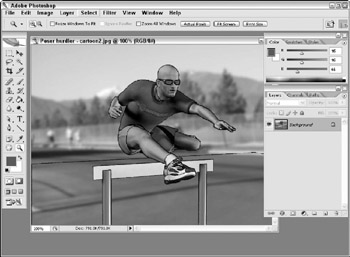 Figure 32.16: Adobe Photoshop is used to edit and create images.
For drawing illustrations, Adobe offers Illustrator, shown in Figure 32.17. This package lets you draw pictures using a variety of lines and brushes. For creating newsletters and printed material, desktop publishing software is available. To meet this need, Adobe has created a product called InDesign.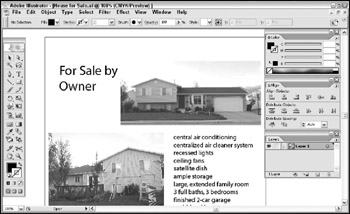 Figure 32.17: Adobe Illustrator lets you draw images using lines and brushes.
| | | |
| --- | --- | --- |
| | Note | Most word processors include a rudimentary set of graphics features that are used to create newsletters and brochures. The Abode products are professional level tools that can produce the same quality documents that publishers do. For simple graphics tasks, the word processor might be enough, but for serious graphics work look into these advanced graphics products. |
Besides the offerings from Adobe, Microsoft has a desktop publishing package called Publisher, and Corel makes an illustration product called CorelDraw and a desktop publishing product called Ventura. Another very popular professional-level desktop publishing package is QuarkXPress.
| | | |
| --- | --- | --- |
| | Tip | Many Web sites offer product reviews of the various graphics software. If you are having trouble deciding which package is right for you, look into one of these Web sites. |
Following the lessons learned from the office products, many companies such as Adobe have begun bundling common graphics packages together into a suite of products. Adobe has developed Creative Suite that includes Photoshop, Illustrator, InDesign, Acrobat, and GoLive, which is used to create Web sites.
Audio and video
If you plan on using your computer to work with audio or video files, you need to install the software that makes this possible. If you simply want to download music to your media player, you can use the software that ships with your media player.
If you want to edit or create audio and video files, you can look into purchasing a separate product. There are several professional-level audio-editing tools, including Adobe Audition.
For editing videos, you can use Adobe's Premiere. There is also a version of Premiere Elements for the home market. Another popular video editor choice is Ulead's VideoStudio.
| | | |
| --- | --- | --- |
| | CROSS-REF | The various audio and video options are covered in Chapter 42 and Chapter 43. |