Our final step in designing the newsletter template is to save the document as a Pages template.
Choose File > Save as Template.
In the Save As dialog enter WRONG Newsletter and click Save.
To confirm the action choose File > New.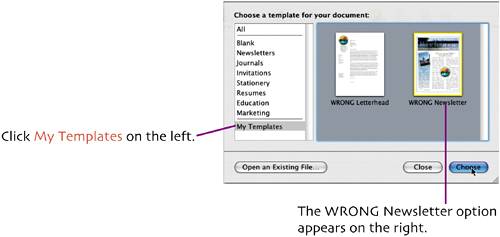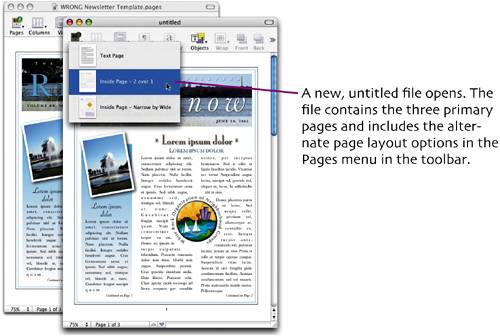 Select the newsletter template and click Choose.
Close all open documents.
That's it! The newsletter is designed and ready for monthly publishing.