By default, the rectangles we drew earlier have a green color fill and a black stroke. Let's change that and provide some consistency between our design and colors that are already in use by the organization. We'll do that by sampling a color from the logo image.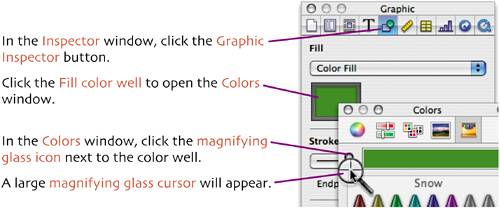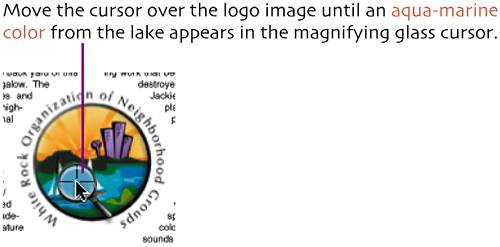 Click to sample the color and apply it to the rectangle's fill.
In the Graphic Inspector pane, choose None from the Stroke menu to remove the stroke from the rectangle.