The first document we'll create for our neighborhood association is a letterhead with our logo, contact information, and a list of officers. We'll save the letterhead as a template that can be used for all of our official communications. In the process we'll learn how to use many of the most basic functions in Pages. We'll learn to: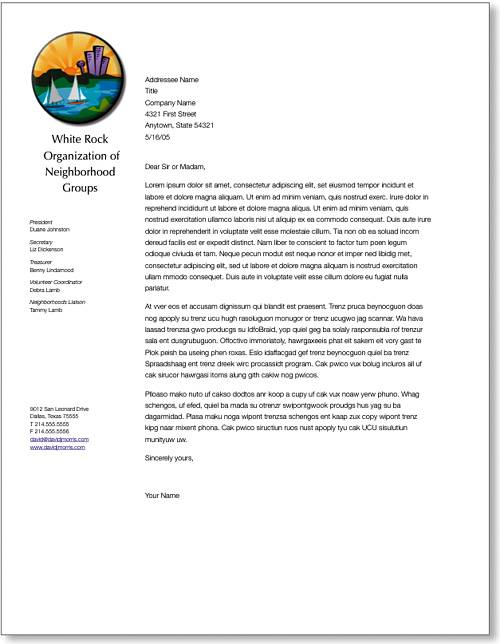 Use a Pages pre-fab Template as a base for our document.
Place and resize graphic images.
Make basic text format changes like bold and italic.
Import text from an external file.
Create, apply, and modify text Styles.