As you work in Visio 2007, you can display detailed task information in Help and find answers to specific questions by using the Answer Wizard. On the menu bar you can type a question in the Type A Question For Help box, as Figure 1-14 shows. When you press Enter, Visio 2007 lists possible topics of interest. If you are connected to the Internet, Visio 2007 will also search Microsoft Online for answers to your question. When you click a topic, the Help window opens. You can dock it alongside the drawing page or float it on top for greater readability.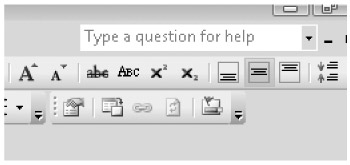 Figure 1-14: Type your question in the Type A Question For Help box on the menu bar and press Enter to start the Answer Wizard.
There are several ways to display the Help window without going through the Answer Wizard. You can do the following:
Choose Help, Microsoft Office Visio Help, and then click the Show Table Of Contents toolbar button, as Figure 1-15 shows.

Click the Microsoft Office Visio Help button on the Standard toolbar.

Press the F1 key.

Type your question in the search window of the Research section of the Task pane.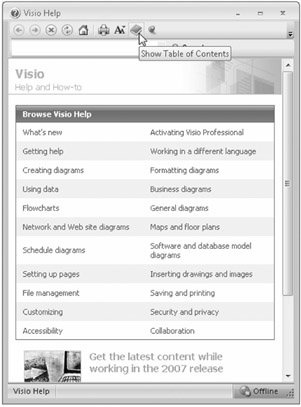 Figure 1-15: You can dock or float the Visio Help window.
You can locate information in the Visio Help window by searching for a keyword in the Search box, or you can click on the Show Table Of Contents toolbar button to browse topics.
Template Help
For each template, you can get help on the most efficient way to draw, the best way to use and combine shapes, how to perform specific actions using shape and page shortcut menus, how and when to access wizards that automate tasks, and more. To get help on a particular template, press F1, and then click the Show Table Of Contents toolbar button. Expand the topic for the category of drawing type you want, and then choose the type of template you want.
| | | |
| --- | --- | --- |
| | Note | If the Table Of Contents pane is not visible in the Microsoft Visio Help pane, click the Show Table Of Contents toolbar button. |
Dialog Box Help
If you are in a dialog box and need help, many dialog boxes provide a help button which you can click, as Figure 1-16 shows. The Help pane opens with details (known as context-sensitive help) about each option in the dialog box.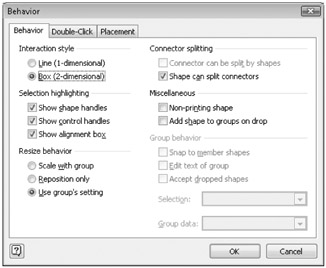 Figure 1-16: When you choose a command that displays a dialog box, you can find out what each option does by clicking the Help button in the lower left corner.
| | | |
| --- | --- | --- |
| | Note | To display generic information about how to use shapes, right-click a shape, and then choose Help. |
Sources of Other Information
Questions frequently arise while you work. If typing a question in the Search box doesn't help, try the following Web resources:
For the latest Visio 2007 shapes, you can type a shape title in the Search box of the Shapes pane. It can search a Web-based database of Visio 2007 shapes and locate what you need.

For tips about working efficiently in Visio, see the Microsoft Office Web site (http://office.microsoft.com/en-us/visio).

For articles about known issues and technical problems, search the Microsoft Knowledge Base (http://support.microsoft.com/search).
Information for Visio 2007 Developers
Visio 2007 is a graphical development platform that includes Microsoft Visual Basic for Applications and can be modified using Microsoft Visual Basic .NET. For example, corporations can build business-integrated applications for asset tracking, sales force automation, automated scheduling, data visualization, and so on by integrating Visio 2007 with their systems. Although this book is not specifically intended for the developer audience, technical information about Visio 2007 development tasks appears in several places in the product and on the Web:
Programmers and others who want to extend Visio 2007 can use the Developer Reference. To display it, choose Help, Developer Reference. The Reference includes a complete Automation and ShapeSheet reference and information about programming with Visio 2007.

Developing Microsoft Visio Solutions is the complete guide to creating shapes and programming with Visio (although it hasn't been updated since 2002). It's available from Microsoft Press and online at http://msdn2.microsoft.com/en-us/library/aa245244(office.10).aspx

The Visio Developer Center (http://msdn.microsoft.com/visio) provides technical articles, code samples, and more.
Troubleshooting

Shape names are not readable on stencils

If you display only the shape icons, no text labels appear. To turn on your text labels again, right-click the stencil's title bar. In the shortcut menu that appears, click Icons And Names.

If the problem is that the text is just too small to be read easily, you can try spacing the icons further apart or changing the colors to improve the contrast. The font size of the label itself can't be changed. Click Tools, Options, and then click the View tab. Try adjusting the options under Stencil Spacing.