When a SideShow device connects to a host system, events associated with the device fire in the gadget applications. These applications can then run and download content into the device for the device to display. The device itself has a top level to the user interface, from which the user can select the required display item you wish to use.
Figure 8-2 shows the top-level display of a SideShow device. The Calendar gadget has been configured to operate with this device, so it appears along with other applications. Selecting the Calendar option on the SideShow device allows more detail to be displayed.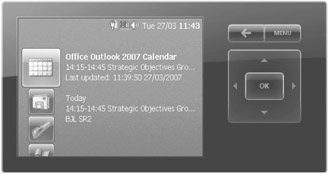 Figure 8-2: A SideShow device main display.
Figure 8-3 shows a Calendar appointment on a SideShow device. Note that the precise appearance of the information will vary according to the characteristics of the target hardware.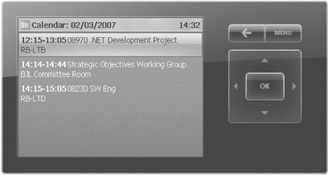 Figure 8-3: Calendar appointment on a SideShow device.
The gadget application pushes content into the SideShow device by sending Simple Content Format (SCF) messages. The device interprets these messages and renders them on the display.
| | | |
| --- | --- | --- |
| | Note | A SideShow device may also have some built-in applications, for instance, the example SideShow device in the Windows Vista developer's kit provides two games, Reversi and Columns. These are used in the same way as other content, but are actually driven by programs running within the SideShow device itself. |
SideShow Content Updates
While the device is connected to the host computer, it is possible for the gadget applications on the host to periodically update the device display. When the device is disconnected, it must make use of locally-stored content until it can resynchronize. If the device display requires periodic updates from the host computer, you can configure the host computer to wake up and update the display at regular intervals.
For example, you could refresh a SideShow display of recently received e-mails on the side of a laptop by requesting that the laptop start up every now and then to update the content. You can configure this behavior from the SideShow Control Panel. (See the option at the bottom of Figure 8-1.)
Figure 8-4 shows the configuration options for the SideShow simulator device. Not all devices will support such a wide range of configurable properties.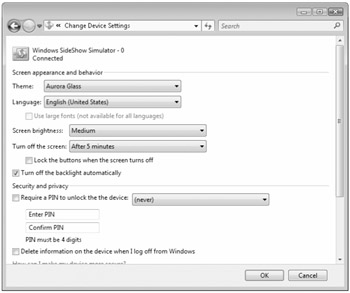 Figure 8-4: SideShow Simulator device properties.