Enterprise E-Business Processes and Services
The figure below shows an overview of the various functions and relationships required to conduct e-business transactions in a fast paced environment. The agile enterprise must be able to perform content, product and customer relationship management in a secure environment.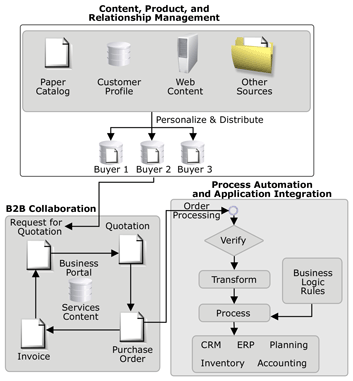 E-Business processes and services
The agile enterprise needs to collaborate with business partners to facilitate processing orders, invoices, and other business documents across traditional organizational boundaries. Process automation and application integration with legacy systems, where much of the corporate databases reside, represent critical functions as well.