The Project Web Access interface allows you to add two types of simple content to the home page display. From the Admin menu, select Customize Microsoft Project Web Access

Home page format to open the "Home page format" display shown in Figure 9-17. As shown in the figure, you can add links and links to content.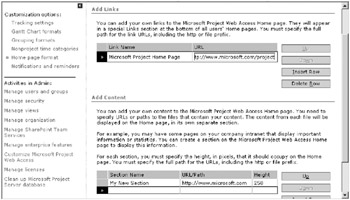 Figure 9-17. Home page format controls
In the preceding example, a link to the Microsoft Project home page is added under links and the Microsoft Home Page URL was specified for the content area set at 250 pixels high. The results of this addition appear in Figure 9-18.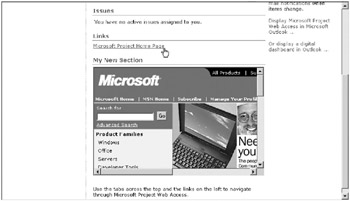 Figure 9-18. Home page with additions