Download the EIF containing the Enterprise Implementation Toolkit (EIT) from http://go.microsoft.com/fwlink/?LinkId=5897. The 2.4MB self-extracting executable will install the EIF contents to \program files\Microsoft Project 2002 EIF\ unless you change this option in the dialog box shown in Figure 2-2.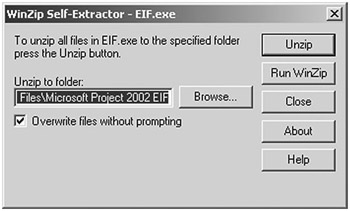 Figure 2-2. Executing the self-extracting EIF file gives you the option to change the default installation directory.
The term "Enterprise Implementation Toolkit (EIT)" appears to be a remnant of a marketing concept of having both a framework and a toolkit, and you arguably get both, but the language is not consistent among all the documents. Although the EIF bundle is surprisingly sloppy in places, it remains an invaluable resource.