In the normal flow of things, resources report progress against tasks through their timesheets based on the periodic reporting requirements established by the business. Every now and then, however, you may want to remind a resource that progress is due or receive a progress report that's out of the ordinary cycle. To accomplish this, select Request Progress Report from the Collaborate menu in Project to open the Request Progress Information dialog box shown in Figure 13-30. Typically you'll do this for specific tasks, so select the tasks first and the dialog box will automatically choose Selected items in the "Request progress information for" field.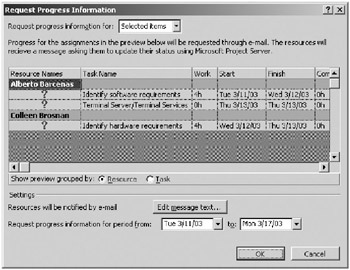 Figure 13-30. The Request Progress Information dialog box
The system actualizes this request through e-mail. It also marks the task in your plan with the following icon:

This icon appears in the indicators field in your project plan. In the user's timesheet, the task is also marked with a question mark icon, which indicates that a project manager issued a progress request for the task.