If you want to expand your studio to record live instruments, Reason integrates very easily with all the major recording software. It does this using a program called ReWire.
Think of ReWire as a 64-channel audio cable (or "internal audio bus") in your computer, connecting Reason to your other programs. Reason can pipe up to 64 audio channels into ReWire so they show up as active tracks in your setup (Figure 1.2).
Figure 1.2. Here, Steinberg's multi-track recording program, Nuendo, shows Reason tracks using ReWire bussing.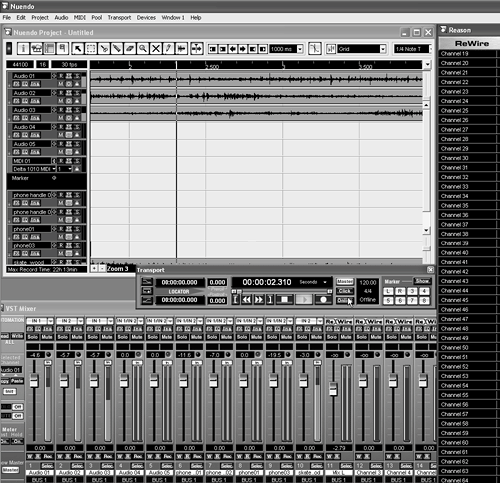 A list of ReWire-compatible programs is available on the Propellerhead's Web site (www.propellerhead.se) under " ReWire Product Index."