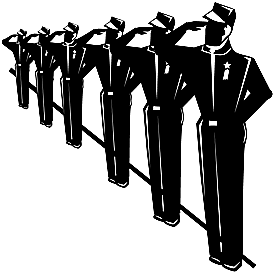 Christian Cantrell: Michelle, thank you for your forbearance and support. I hope you understand how much it means to me. Mom and Pop, I also thank you for your support, and for spending all that money on our first PC. I'd like to acknowledge Ben Yaroch for remaining my friend during all my quirkiness, Mike Chambers for being as good a friend as he is a resource, everyone at Amazing Media for being like a second family to me, and finally my beautiful daughter, Hannah, for having become the inspiration for everything I do.
Mike Chambers: First and foremost, I would like to thank my wife, Cathy, for all of her love and support, without which my contribution would not have been possible. My work on this book is dedicated to her and my daughter, Isabel.
Thanks to Theresa Gheen at New Riders, whose persistence, perseverance, and vision made this book possible.
Thanks to everyone at Macromedia including (in no particular order) Eric Whittman, Jeremy Clark, Troy Evans, Brian Schmidt, Kevin Lynch, Jeremy Allaire, and Ed Krimen.
Finally, thanks to mom, dad, Debbie, Beth, Lois, Doug, T, V, Michelle, Harel, and Christian for all their help and support.
Branden Hall: I would like to thank Phil and Mike for making this book actually happen, Theresa (a.k.a. Our Lady of Perpetual Deadlines) for kicking me as needed and having way too much faith in me, and my wife Patti for letting me buy my iPaq (those things ain't cheap you know!) and putting up with me in general.
Robert Hall: Thanks to Mike Chambers, Anna Marie Pises, and Niamh O'Byrne of Macromedia, Phillip Torrone of Fallon and Flashenabled.com, Steve "Leo" Leone of NexusGroup, Daniel Taylor and my friends at mCom LLC, and all the folks who post to the Flashcoders list.
Special thanks to David Dwyer and Theresa Gheen and the rest of the New Riders family for this opportunity. Extra special thanks to my friends Scott, Bill, and Chuck, my brother Jimmy, my parents, and my girlfriend Melissa for all their support and inspiration.
Andreas Heim: I would like to thank all the people that helped me to get in this fortunate situation that allows me to do what I love to do and even write about it. Special thanks go to my parents for their continued support far away from home, to Glenn Thomas and all the other great folks at Smashing Ideas for the opportunity I was given and the great environment there, to Shannon Ecke for helping me with the design of my game, and to Anna Hall for all her support through my nights of writing.
Craig Kroeger: I would like to thank my wife, Jen, for her belief, and my partners at Fourm for their continual inspiration.
Steve Leone: My beautiful wife Jenn, for her patience, support, and her unbiased critiquing of my work. Team Braincraft and the Nexus Group. Mike, Phil, Theresa, and New Riders for the opportunity. Chris and Nicole for the support and feedback. Prof. O for his enthusiasm. The Atlanta crew for their sarcasm. The old schoolers from the '40s and '50s whose sense of style and class gave me inspiration. The design and Flash community for their openness and sharing. Lastly, Marlboro and Choc Full o' Nuts for the fuel to keep me going.
Markus Niedermeier: Thanks to my friends and partners for support and inspiration: Stephan Reichenberger and everyone at Schwanstein Entertainment; Marina, Collin, Mario, Sascha, and Rudi at coma]2; Luis and Danielle Aguilar, Rob Mitchell, and Shannon Callies; and of course Glenn Thomas and Smashing Ideas.
A special thanks to Tomas F. Lansky who taught a literature student a long time ago that it's good to know technology.
A very special thanks to Georgi Page.
Bill Perry: To my amazing girlfriend Rebekah for being so loving and understanding with the long hours I put in almost every night. My Mom for believing in me and never letting me quit, my brother Chris for being competitive and my best friend, my grandma and my relatives in Hawaii and Indiana. Phil and Mike for being such great friends and opening so many doors, Macromedia and Prosum for their constant support, to all my good friends scattered around the world and everyone else in the Flash community from whom I've learned a great deal. Finally thanks to Theresa, NRP, and the other co-authors for giving me this unique opportunity to share my knowledge with everyone else.
Fred Sharples: I'd like to thank my wife Pamela for helping to edit my chapter and for supporting me through writing and projects and life in general. I would also like to thank Karl Ackerman and Fearghal O'Dea for their ActionScript ideas and inspirations. I would like to thank Daron Stinnett and Reeve Thompson from LucasArts for choosing Orange and being the dream clients that they are. Brett Douville from LucasArts has my eternal gratitude for being so fast, smart, and patient with us while we connected all the code between Flash and the game. Thanks to Secret Level for porting the player. A very special thanks goes to Mark Del Lima and Keiko Chafee who quietly and perfectly "kicked 10 flavors of ass" creating the artwork on the user interface for Starfighter. You are the unsung heroes of the project. Thank you!
Glenn Thomas: I want to thank my family, friends, and the Flash community for all their support over the last five years of the Flash revolution. They've all helped make this possible.
Phillip Torrone: I'd like to thank the following folks: Beth (Hi Rabbit!), Chris Wiggins, Derek Brown, Christian Erickson, Tom Kunau, Jim Park, Jim Chesnutt, Eric Wittman, Troy Evans, Jeremy Clark, Margaret Carlson, Tom Hale, Suzanne Mattis, Natalie Zee, Mike Chambers, Glenn Thomas, Branden Hall, David Daniels, Brian Schmidt, Brooke Posard, Anna Mare Pises, Robert Hall, Jason Dunn, John Tidwell, Theresa Gheen, Dan Bjorkegren, Martin Fasani, and the entire Pocket PC and Flash community.
The folks at Fallon who truly inspire me on a daily basis: Pat Fallon, Rob White, David Lubars, Mark Goldstein, Anne Bologna, Joe Duffy, Rob Buchner, Paul Schield, Bob Moore, Bruce Bildsten, Kevin Flatt, John King, Beth Perro-Jarvis, Todd Allard, Nicole Nye, Tom Julian, Jane Delworth, John Blackburn, and the Swedes.
To my mother, thanks Mum. And to Mike and Florence.