by Phillip Torrone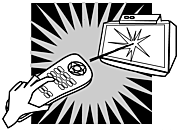 TOPICS COVERED IN THIS CHAPTER:
A little Macromedia Flash history

The popularity of Flash

Understanding portability

Flash for embedded devices

Game development and Flash

Designing for accessibility and scalability

What's inside Flash Enabled?
Welcome to Flash Enabled, the first and best resource (we think) on creating content with Macromedia Flash for embedded devices and beyond. This book has many audiences: developers, designers, marketers, and the curious. How can one resource have so many audiences? Convergence is really (and finally) here honest. In less than 10 years, Internet technologies have embedded themselves in almost everything we touch. Often, we don't even notice (which is a good thing). ATMs, TVs, DVDs they're all reaching out using the Internet, and all have interfaces that humans interact with.
It's been a long road, but 2002 seems to be the year we're going to truly make contact contact with the user. The biggest hurdle in the race to convergence of media, content, and technology has been the disparate tools that programmers and designers have been forced to use. It's not the user's fault that every interface looks different and every button behaves differently, but it often means the user spends more time learning an interface than actually using it.
We're finally able to look forward and develop connected mediums such as console gaming, PDAs, cell phones, interactive television, tablets, and more. Why? Those tools, which at one time kept the silos of interactivity from cross-pollinating, are now distilling to something more approachable, scalable, and usable. Which tool in particular? Flash.