Opening Title Deko (or Pro if it is installed) is a simple matter of clicking the Toolbar button or using the keyboard shortcut. Once you open Title Deko, it takes over your monitor with a full-sized interface (Figures 10.3a and 3b).
Figure 10.3a. The Title Deko interface.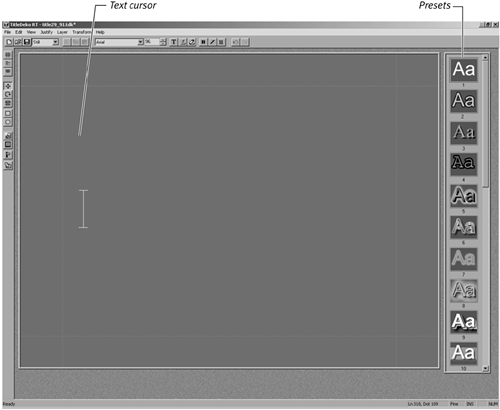 Figure 10.3b. The Title Deko interface (buttons detail).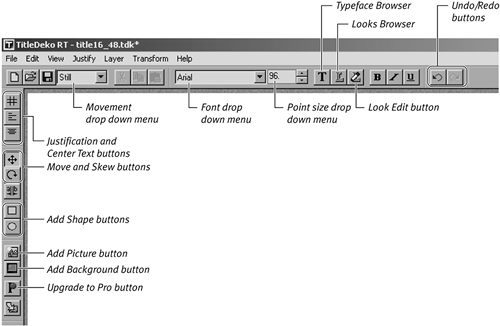 To open Title Deko
Do one of the following:
Press F2 on the keyboard.


Click the Character Generator button on the Liquid Edition Toolbar.


Tip
By default, the background of the Title Deko editor displays whatever is underneath the timeline cursor. If this happens to be a blank space in the Timeline, the background is black; if not, video from the Timeline is displayed as a single frame (Figure 10.4).

Figure 10.4. When video is present on the Timeline, you see a single frame in Title Deko.