You can print your slides for reference and also print your notes and create handouts for your audience. The various print settings for a presentation are available in the Print dialog box.
Before You Begin
35 About Printing and NLD
36 Add and Configure a Printer
37 Print to a Printer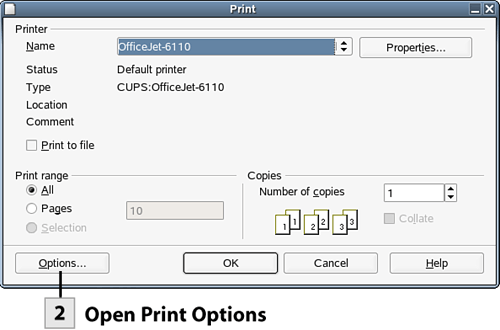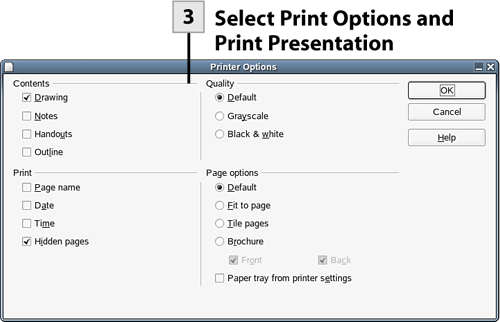 Open Print Dialog
Select File, Print. The Print dialog box opens. You can select the print range and the number of copies on this screen.

Open Print Options
To print handouts or notes, you need to access the print options. Select the Options button. The Printer Options dialog box opens.

Select Print Options and Print Presentation
Use the Contents check boxes to determine the type of printout that you want to create such as Notes, Handouts, or Outline. You can also select the output for the printout such as Grayscale or Black & White (select the appropriate option button). After you have completed your selection of print options, click OK. You are returned to the Print dialog box. Click OK again to send the print job to the currently selected printer.