There are several ways to open web pages from within Notes, but the easiest is to enter the URL (Uniform Resource Locator) into the Address box on the toolbar (see Figure 13.2). Press Enter, and Notes retrieves the page. It isn't necessary to enter the complete address, because Notes assumes the http:// part of the URL. Just start the address with the www (when applicable) when you enter it, such as www.takeawalk.com. If you have visited that page previously, you can click the down arrow at the right end of the Address field and select the URL from the list.
Figure 13.2. Open web pages by entering the URL in the Address box, just as you do in many browsers.

Use Bookmarks to mark your most frequently visited web pages. This will save you time in opening those websites in the future. To create a Bookmark, drag a page's tab to the bookmark bar or right-click on the Window tab for the web page and select Create Bookmark from the context menu to open the Add Bookmark dialog box. Give the bookmark a name and select a folder in which to store it (or put it on the Bookmark bar). Click OK.
URL addresses you see in emails or other Notes documents are hotspots. When you click on one of these hotspots, the web page opens.
| | |
| --- | --- |
| | To have Notes automatically create hotspots from URLs that appear in rich text fields of Notes documents like the body of a mail memo, choose File, Preferences, User Preferences from the menu. On the Basics page, select Make Internet URLs (http:// . . .) into Hotspots from the Additional Options list. For Notes to detect text as a URL in the rich text field, however, it must begin with http://. Documents in edit mode must be closed and reopened for the URL to become a hotspot. When the hotspots appear in the documents you open, click them to open the URL. |
Like any browser, Notes has tools to help you navigate the Web. These same tools work when navigating Notesdatabases, documents, views, or web pages. These tools are on the Navigation toolbar (see Figure 13.3). Table 13.1 explains their uses.
Figure 13.3. Navigate though web pages using these buttons.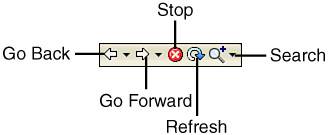 Table 13.1. Navigation Buttons for Web Pages

| Name | Description |
| --- | --- |
| Go Back | Takes you to the previous page you had open when you click once. Click the down arrow next to the button to see a list of where you have been and select one to revisit. |
| Go Forward | After you have gone backward, clicking Go Forward takes you to the next page after the one you're on. Click the down arrow next to the button to see a list of where you have been and select one to revisit. |
| Stop | Stops loading the page you requested from the Web. |
| Refresh | Reloads a web page directly from the Web. |
| Search | Click to search for text in a view or a web page. Click the down arrow next to the button to search for people or databases, or to start an Internet search engine such as Lycos. |