Introducing the quality principles and methodologies for QUIPUDATA's processes and services has made continuous improvement possible as shown by the various improvement projects, innovation projects, process scoring, process standardization and use of management indicators.
Through the organizational change process, QUIPUDATA has created new competencies among its personnel, developed methodologies and a range of software products while enhancing its main service offerings. All this has opened new opportunities for the future.
Ever since it was organized in 1978, QUIPUDATA was established as a cost center within the Backus Corporation. After building trust through good performance, José Martínez and his management team have devoted themselves to selling their products and services in the local and Latin American markets, hoping that, in the short run, QUIPUDATA will also become another corporate profit center. It has carried on the evolution of an information technology organization as shown in Figure 4.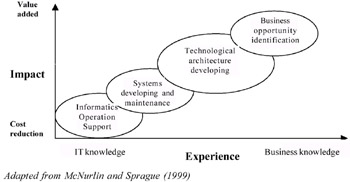 Figure 4: Evolution of an IT Organization
Luis Calderón says "bringing QDMonitor to the market is one more Backus Corporation contribution to Peru." He now sees a new challenge rising for QUIPUDATA:
"I expect to reach three goals for the corporation: no paper, single data record, no cash. I know we can count on QUIPUDATA and I trust that not much time will lapse before we can reach those very ambitious goals."
In March 2001, José Martínez pondered all the goals achieved in recent years and the new challenges rising before the company. He had sufficient reason to be satisfied because in only a few years QUIPUDATA had been made over into a highly innovative company.