BACKGROUND: THE USE OF INFORMATION TECHNOLOGY IN THE AIR TRAVEL INDUSTRY
In the 1960s, when air travel first became affordable for the individual, travel agents provided an essential service. A travel agent would find a suitable flight in the printed schedules published by individual airlines and telephone the airline-booking agent to make a reservation. At a later time, the airline booking agent would return the call to confirm the reservation, or to suggest an alternative flight if no seats were available. The airline paid the agent a flat commission fee for the booking. The structure of the air travel industry prior to computerization is shown in Figure 1. The airline industry was regulated, so most routes were served by a single airline. Travel agents mainly served the individual travel market, while corporate travel was booked directly with an airline, to achieve corporate discounts (Clemons & Hann, 1999). The role of the travel agent was to advise clients on travel destinations and to act as an intermediary in the complicated process of arranging travel bookings.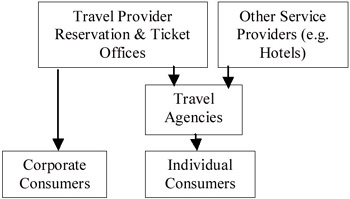 Figure 1: The Pre-Computerization Air Travel Industry Structure
The discussion below presents a case study of how the use of new technologies have affected the air travel industry, analyzing two waves of information technology that have had a major impact on the industry. The first of these is the development of direct reservation systems, such as the American Airlines SABRE system. The second is the development of online sales channels via the Internet.