The Spider Merger/Splitter can be used creatively in the routing of effects. The following exercises show you how to use the Spider to add more than one effect to a mixer's send. Start with an empty rack and add a mixer to it.
NOTE
Using the merge to send audio to more than one effect is not the same as using a chain effect as described earlier, since merged audio does not travel through one effect device to reach the next effect device. When using the Spider to split the send, each effect device's input is independent from the other's input.
First, load the Spider.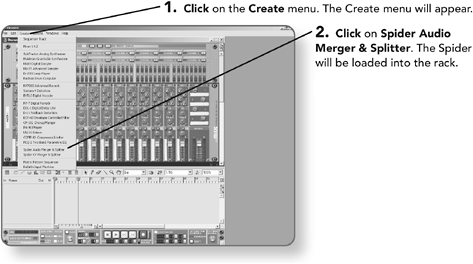 Next, add the effects.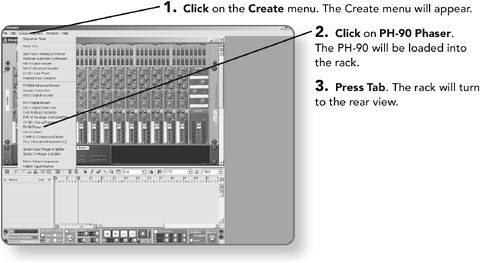 By default, the PH-90 will be connected to the mixer's send and returns; before continuing, you need to disconnect the default connections between the PH-90 Phaser and the mixer.
You will also need to disconnect the PH-90 from the mixer's returns.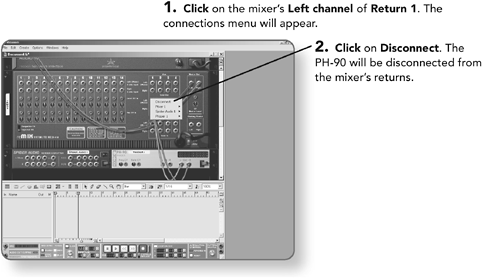 Next you'll load the second effect device.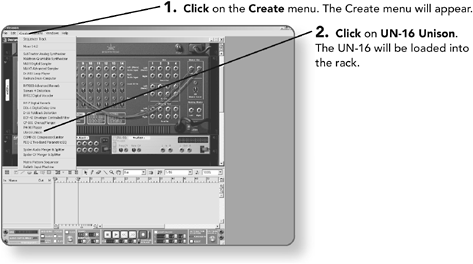 Again, the UN-16 will connect to the mixer's sends by default. You will need to disconnect this.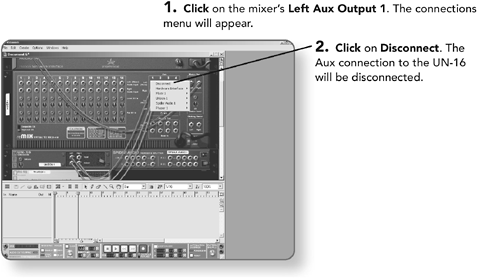 Now disconnect the UN-16's connection to the mixer's returns.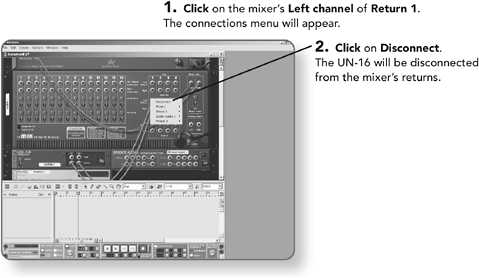 Now you can connect the mixer's sends to the Spider.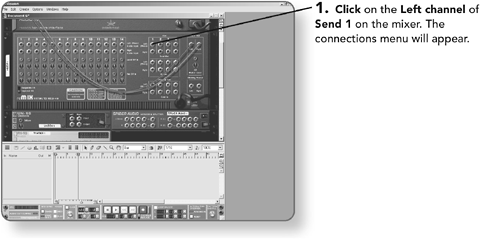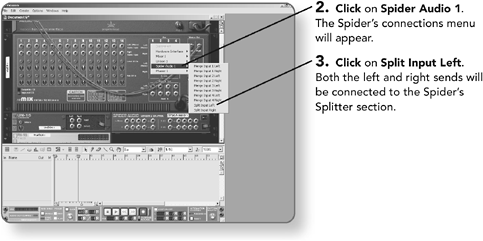 Now you need to connect the Spider's merger output to the mixer's returns.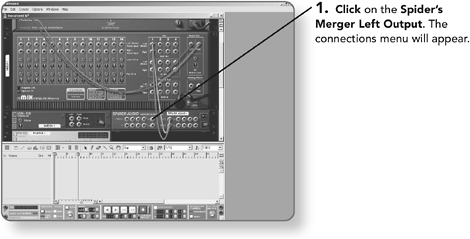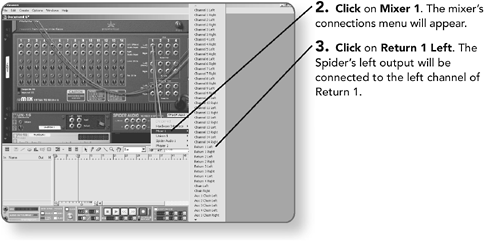 Now connect the right channel.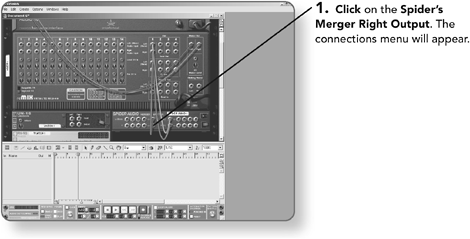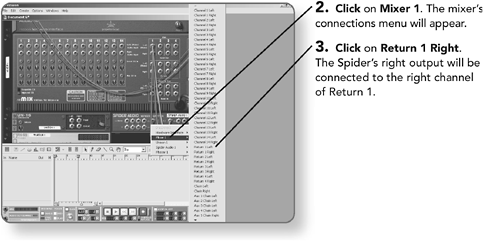 Next you will connect the Spider's split outputs to the effect device's inputs.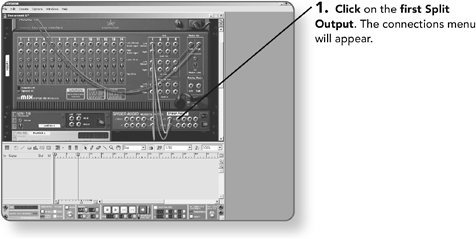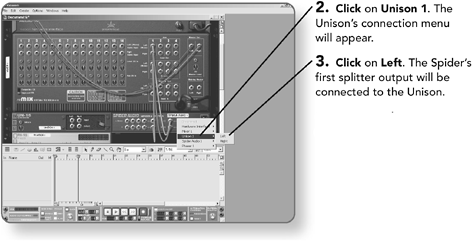 Now connect the second splitter output to the PH-90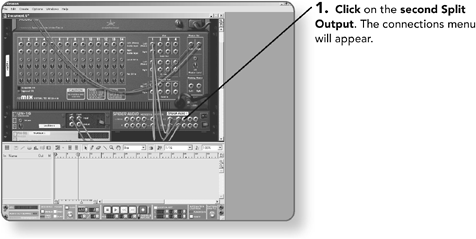 Now you need to return both effects to a single stereo return on the mixer.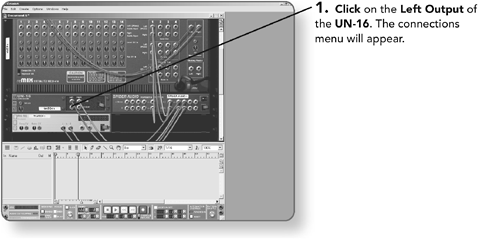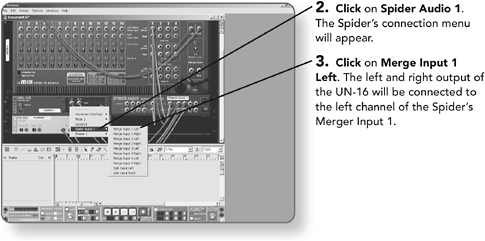 Connect the PH-90 to the Spider Merger.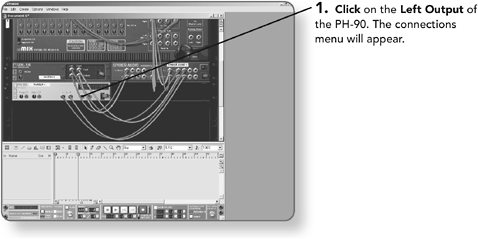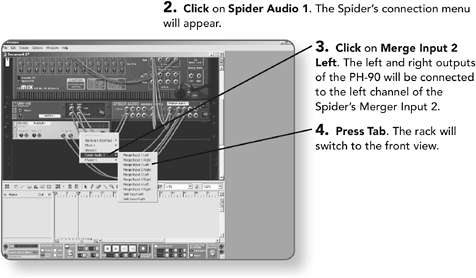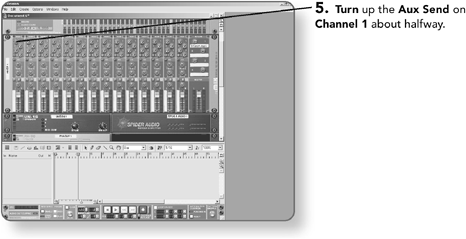 Now load a SubTractor and connect it to this effect send that you just created.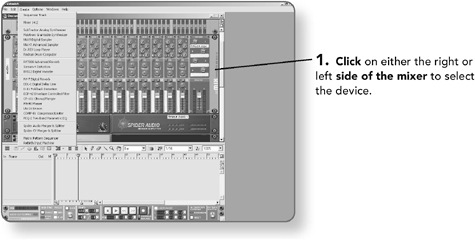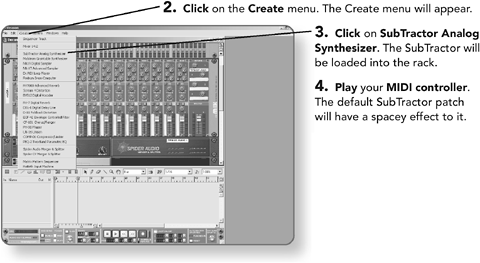 NOTE
Although the Spider can split and merge up to only four inputs and outputs, you can easily add another Spider to the rack to expand the number of inputs and outputs by chaining them together.