To start designing a DVD menu, open Photoshop CS: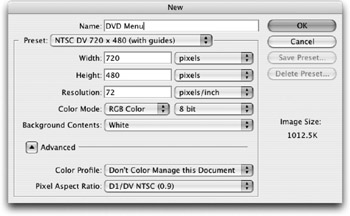 Go to File>New.

Click on the presets button, and choose NTSC DV 720x480 (with guides). There is no longer a DVD template in Photoshop, but this is the right size .

Under the advanced tab, choose not to color -manage the file and make sure the pixel aspect ratio is D1/DV NTSC (0.9).

Click OK.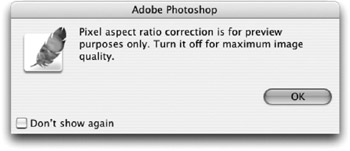 You will be prompted, "Pixel Aspect ratio correction is for preview purposes only. Turn it off for maximum image quality."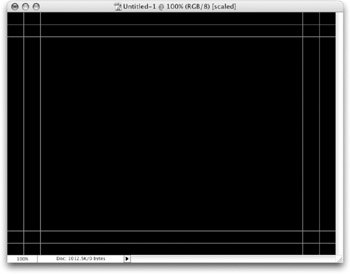 It's fantastic to be able to design in 720x480 as compared to originating in 720x534 and then resizing. The downside is that your image will look slightly aliased. To turn pixel aspect ratio correction off: Go to View>Pixel Aspect Ratio Correction and turn it off. Things will look distorted on the computer (but fine on TV). Your text will be easier to read, which is a plus. Future Photoshop versions will hopefully improve the Pixel Aspect Ratio preview.