Lesson 10. Creating Printable Movies
You can use Flash's printing capabilities to allow users to print parts of your Flash site. For the ZooMX Web site, users might want to print a copy of the map so they'll know just where to go when they arrive at the zoo. Using the print action, you can easily give your site's visitors this capability.
You can use ActionScript to print portions of your Flash movie.
Chrissy Rey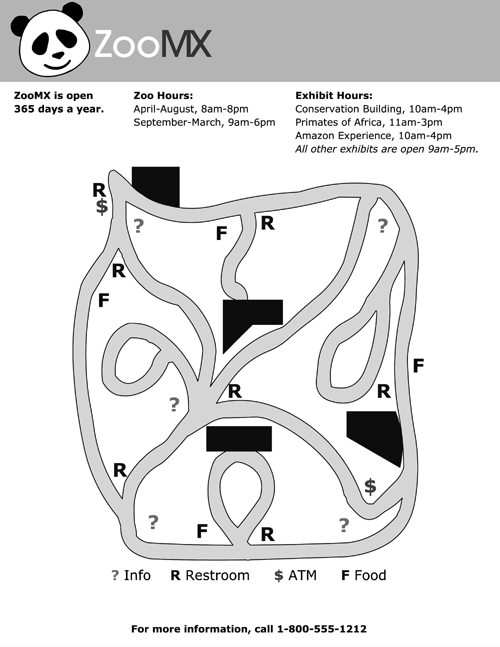 WHAT YOU WILL LEARN
In this lesson, you will:
Print Flash content using the Flash Player's contextual menu

Disable the Print command in the Flash Player's contextual menu

Use the print and printAsBitmap actions to print a specific movie clip in Flash

Specify printable frames

Specify a print area
APPROXIMATE TIME
This lesson takes approximately 30 minutes to complete.
LESSON FILES
Media Files:
Lesson10/Assets/assets.fla
Starting Files:
Lesson10/Starting/map5.fla
Completed Project:
Lesson10/Completed/map8.fla