The CTO Handbook: Chief Technology Officer/Chief Information Officer Manual

by Mark Minevich

 

ISBN:1587623676

Aspatore Books

© 2004

(640 pages)

This is a complete and thorough reference guide for CTOs and CIOs; it reviews all the current events and thought technology necessary to become a CTO or CIO, as well as priorities, relationship management, and more.
Table of Contents
CTO Best Practices Handbook—Chief Technology Officer/Chief Information Officer Manual
Chapter 1
-
Introduction
Chapter 2
-
Change and Transformation
Chapter 3
-
CTO Priorities
Chapter 4
-
Emerging Technology Direction and Vision
Chapter 5
-
Strategic and Influential Relationships: Empowering a CTO - A Complex Ecosystem
Chapter 6
-
CTO Strategic Roles and Responsibilities
Chapter 7
-
CTO/CIO Reference
Chapter 8
-
Conclusion
Chapter 9
-
Opportunities for Large and Small Software Companies for Today and Tomorrow
Chapter 10
-
Software Savvy: Taking and Keeping Your Place in the Software Market
Chapter 11
-
Basics of the Business
Chapter 12
-
Closing the Gap between What Technology Can do and What People Want it to Do
Chapter 13
-
Creating and Enriching Business Value
Chapter 14
-
Bridging Business and Technology: Keeping Things as Simple as Possible
Chapter 15
-
The Art of Being a CTO - Fostering Change
Chapter 16
-
Keep Your Blade Sharp
Chapter 17
-
Intelligent Enterprises Everywhere
Chapter 18
-
The Changing Face of Technology
Chapter 19
-
Major Dilemmas Facing Privacy Practitioners
Chapter 20
-
Managing Privacy
Chapter 21
-
The Myth of Privacy
Chapter 22
-
Starting From Scratch
Chapter 23
-
Relationship Management
Chapter 24
-
Finding the Right Fit
Chapter 25
-
How to Make Every Customer a Repeat Customer
Technology Company Directory
List of Tables
Technology companies are involved in thousands of acquisitions every year. Selecting the best target for an acquisition often requires reliable advice on technical issues at the executive level. The CTO is also a valuable tool in addressing the increasingly well-informed media about the products, services, and the future plans of the company. CTOs can speak as peers to other technologists and can play a role in convincing the media that the company's decisions are sound and will add value for the company's stakeholders.
The book will review all of the current events, and thought leadership to become a CTO or a CIO. This book also acts as a complete reference guide. It is important to note that the CTO and CIO terms will be used interchangeably throughout the book due to increasingly integrated focus.
Mark Minevich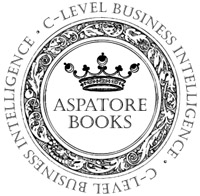 If you are interested in purchasing bulk copies for your team/company with your company logo and adding content to the beginning of the book, or licensing the content in this book (for publications, web sites, educational materials), or for sponsorship, promotions or advertising opportunities, please email <store@aspatore.com> or call toll free 1-866-Aspatore.
Published by Aspatore, Inc.
For corrections, company/title updates, comments or any other inquiries, please e-mail <info@aspatore.com>.
First Printing, 2004
10 9 8 7 6 5 4 3 2 1
Copyright © 2004 by Aspatore, Inc.
All rights reserved. Printed in the United States of America. No part of this publication may be reproduced or distributed in any form or by any means, or stored in a database or retrieval system, except as permitted under Sections 107 or 108 of the United States Copyright Act, without prior written permission of the publisher.
ISBN 1-58762-367-6

Material in this book is for educational purposes only. This book is sold with the understanding that neither any of the authors or the publisher is engaged in rendering medical, legal, accounting, investment, or any other professional service. For legal advice, please consult your personal lawyer.
This book is printed on acid free paper.
The views expressed by the individuals in this book do not necessarily reflect the views shared by the companies they are employed by (or the companies mentioned in this book).
About ASPATORE BOOKS - Publishers of C-Level Business Intelligence
www.Aspatore.com
Aspatore Books is the largest and most exclusive publisher of C-Level executives (CEO, CFO, CTO, CMO, Partner) from the world's most respected companies. Aspatore annually publishes a select group of C-Level executives from the Global 1,000, top 250 professional services firms, law firms (Partners & Chairs), and other leading companies of all sizes. C-Level Business Intelligence ™, as conceptualized and developed by Aspatore Books, provides professionals of all levels with proven business intelligence from industry insiders - direct and unfiltered insight from those who know it best - as opposed to third- party accounts offered by unknown authors and analysts. Aspatore Books is committed to publishing a highly innovative line of business books, and redefining such resources as indispensable tools for all professionals.
Acknowledgement and Contribution
My Dear Wife - Susanna
Assistance from
Distribution and Participation at the Infoworld CTO 2003 Conference
Loretta Prencipe for distribution and participation at the Infoworld CTO Conference
Extensive IBM interviews
Jack Santoni, IBM Managing Principal for providing an interview

Jim Sphorer, Director, Advanced Research Lab, IBM Almaden

David Boloker, IBM CTO, Software Group
Extensive interview with Technology Leadership
Steven Forte, CTO, Corzen and Microsoft Regional Director for providing an interview

Stuart Robbins, Executive Director of CIO Collective for providing an interview

George Wing, Regional Director, Tatum Partners for providing an interview

Mario Cardullo, Special Counselor , International Trade, US Department of Commerce, and a dear friend of a CTO community for providing an interview

William Sanford, Columbia Strategy LLC
Mike Toma, founder of TLC CTO Forum for recommending to author this book
Members of the Technology Leadership Committee and Speakers
Jim Wolowicz, Planning Committee, TLC

Vadim Pevzner, Planning Committee, TLC

Eugene Goland, President of DataArt Enterprises, and Planning Committee, TLC

Stefan Inzelstein, President of Indigo Associates, and Planning Committee, TLC

Derek Stephens, IBM Program Director, IBM.com and Planning Committee, TLC

Rustam Lalkaka, World Recognized Incubation and Innovation Expert
Dedication
To my Dear wife, Susanna , and to my Dear Parents
This book is also dedicated in part to the memory of my dear friend and mentor,
The "Late" Sam Albert
Biography of Sam Albert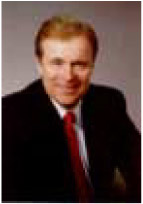 Sam Albert lived a remarkable life. Sam was an IBM Corporate executive when he retired from IBM after a 30 year career. Sam then started Sam Albert Associates, an independent management consulting firm, specializing in developing corporate strategic relationships and formulating marketing strategies and marketing programs for firms in the information technology industry. Sam was well recognized as the voice of CompuTips, a series of quick tips for computer users on 1010 WINS in NYC.
We miss you Sam!