---
Web Standards Solutions: The Markup and Style Handbook

by Dan Cederholm

 

ISBN:1590593812

Friends of Ed

© 2004

(318 pages)

This easy-to-read book explains how to create markup and style, exploring multiple techniques for handling situations when building with Web Standards, and provides bonus tips and tricks so you can make informed decisions.
Table of Contents
Web Standards Solutions—The Markup and Style Handbook
Foreword
Introduction
Part One - Get Down with Markup
Chapter 1
-
Lists
Chapter 2
-
Headings
Chapter 3
-
Tables are Evil?
Chapter 4
-
Quotations
Chapter 5
-
Forms
Chapter 6
-
<STRONG>, <EM>, and Other Phrase Elements
Chapter 7
-
Anchors
Chapter 8
-
More Lists
Chapter 9
-
Minimizing Markup
Part Two - Simplebits of Style
Chapter 10
-
Applying CSS
Chapter 11
-
Print Styles
Chapter 12
-
CSS Layouts
Chapter 13
-
Styling Text
Chapter 14
-
Image Replacement
Chapter 15
-
Styling <body>
Chapter 16
-
Next Steps
Index
List of Figures
---
---
Dan Cederholm

DESIGNER TO DESIGNER™ an Apress® Company

Copyright © 2004 by Dan Cederholm
All rights reserved. No part of this work may be reproduced or transmitted in any form or by any means, electronic or mechanical, including photocopying, recording, or by any information storage or retrieval system, without the prior written permission of the copyright owner and the publisher.
ISBN (pbk): 1-59059-381-2

Printed and bound in the United States of America 9 8 7 6 5 4 3 2 1
Trademarked names may appear in this book. Rather than use a trademark symbol with every occurrence of a trademarked name, we use the names only in an editorial fashion and to the benefit of the trademark owner, with no intention of infringement of the trademark.
Distributed to the book trade in the United States by Springer-Verlag New York, Inc., 175 Fifth Avenue, New York, NY 10010 and outside the United States by Springer-Verlag GmbH & Co. KG, Tiergartenstr. 17, 69112 Heidelberg, Germany.
In the United States: phone 1-800-SPRINGER, e-mail <orders@springer-ny.com>, or visit http://www.springer-ny.com. Outside the United States: fax +49 6221 345229, e-mail <orders@springer.de>, or visit http://www.springer.de.
For information on translations, please contact Apress directly at 2560 Ninth Street, Suite 219, Berkeley, CA 94710. Phone 510-549-5930, fax 510-549-5939, e-mail <info@apress.com>, or visit http://www.apress.com.
The information in this book is distributed on an "as is" basis, without warranty. Although every precaution has been taken in the preparation of this work, neither the author(s) nor Apress shall have any liability to any person or entity with respect to any loss or damage caused or alleged to be caused directly or indirectly by the information contained in this work.
The source code for this book is freely available to readers at http://www.friendsofed.com in the Downloads section.
Credits
Lead Editor: Chris Mills
Technical Reviewer: Drew McLellan
Editorial Board: Steve Anglin, Dan Appleman, Ewan Buckingham, Gary Cornell, Tony Davis, John Franklin, Jason Gilmore, Chris Mills, Steve Rycroft, Dominic Shakeshaft, Jim Sumser, Karen Watterson, Gavin Wray, John Zukowski
Project Manager: Sofia Marchant
Copy Manager: Nicole LeClerc
Copy Editor: Ami Knox
Production Manager: Kari Brooks
Production Editor: Ellie Fountain
Compositor: Dina Quan
Proofreader: Liz Welch
Indexer: Kevin Broccoli
Artist: Kinetic Publishing, LLC
Cover Designer: Kurt Krames
Manufacturing Manager: Tom Debolski
ABOUT THE AUTHOR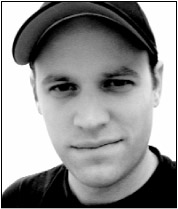 Dan Cederholm is an award-winning web designer, consultant, and author who specializes in designing and building sites with web standards.
Throughout 2003, Dan became well known for his redesigns of the websites for Fast Company and Inc. using standards-compliant methods, while pushing the limits of CSS.
Dan also runs the popular weblog SimpleBits, for which he writes articles and commentary on the Web, technology, and life. His consulting firm of the same name focuses on applying the methods found throughout this book in creating simplistic and attractive interfaces.
Speaking at conferences such as SXSW Interactive in Austin, TX, Dan shares his simple approach to web design and development while spreading the word on the standards-based markup and style techniques he's collected.
He lives in Salem, Massachusetts, with his wife, Kerry, two cats, and one gecko.
ABOUT THE TECHNICAL REVIEWER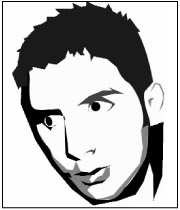 Drew McLellan is a web application developer and author from just west of London, UK. He spends his days heading up web development for a successful creative agency and his nights writing and editing technical books. He maintains a personal web site on the topics surrounding his work at www.allinthehead.com.
Drew is the author of Dreamweaver MX Web Development for New Riders Publishing, and has had technical articles published on sites such as A List Apart (www.alistapart.com) and Macromedia (www.macromedia.com). He is a member of the Web Standards Project (www.webstandards.org), for which he helps out with public relations and various other duties.
When he grows up, he'd like to be a spaceman.
ACKNOWLEDGMENTS
I'm entirely grateful to the following people who helped make this book possible:
To Chris Mills for being in on this from the very beginning, guiding me through and making sure the whole thing came together.
To Drew McLellan for his jolly good advice, guidance, and hard work.
To everyone at Apress/friends of ED who worked hard on this, especially Sofia Marchant, Ami Knox, and Ellie Fountain.
To Jeffrey Zeldman, without whom I wouldn't be writing this book and who has done more for web standards than anyone else.
To Douglas Bowman for providing impeccable design inspiration and proving that CSS layouts can work beautifully on large-scale commercial sites.
To Dave Shea for planting the garden and proving that CSS-based design can do just about anything we want it to.
To Jason Kottke for posing the question (the spark).
To the readers of SimpleBits for providing valuable discussions that fueled the idea for this book.
To Eric Meyer, Christopher Schmitt, Tantek Çelik, Molly Holzschlag, Todd Dominey, Mike Davidson, Ryan Carver, Dan Rubin, D. Keith Robinson, Mark Pilgrim, Joe Clark, Craig Saila, Nick Finck, Owen Briggs, Simon Willison, Ian Lloyd, Dan Benjamin, and many others whose online and offline efforts within the web standards community have helped thousands like myself.
To the members of the Web Standards Project, whose education continues to benefit web designers and developers from all over.
To my former web team colleagues at Fast Company and Inc.—especially Rob Roesler, who gave me a great opportunity and support; David Searson, whom I've learned more from than he'll ever know; ditto Bob Joyal; Paul Maiorana for putting up with my Journey obsession; Daigo Fujiwara; Paul Cabana; Nick Colletta; Heath Row; Irina Lodkin; Carole Matthews; Becca Rees; Alex Ashton; Peter Wilkinson—and Linda Tischler for bringing me to FC.
To my family and friends and most importantly my wife Kerry—for her relentless support no matter what we're up to.
And to you, for reading.
---