CONSUMERS UNDER STRESS
After the terrorist attack on September 11, 2001, the American consumer landscape changed, perhaps forever. Along with the loss of our illusion of safety from acts of war carried out on our soil, went consumer confidence and the feeling of well-being that consuming brought to Americans. Today, confronting an uncertain future, threatened by terrorist acts of horror at home, with our troops committed to military action overseas, American consumers face a crisis that our leaders warn us may extend over the next ten years.
Consumers in crisis are consumers under stress. Men and women react differently to stress. While men may seek out buddies in bars and at athletic games, women may go shopping. As we have uncovered in our research, emotional needs, not physical ones, drive a substantial amount of U.S. household spending. In the face of crisis, women who do the bulk of American households' shopping may spend more money on discretionary purchases to relieve stress and help them achieve emotional satisfaction. In our post-9/11 world, consumer marketers operating in every segment of the U.S. economy need to understand how consumers use shopping and buying things for emotional gratification and achieving psychological well-being. This emotionally driven consumption is the realm of discretionary spending.
DISCRETIONARY PRODUCT MATRIX DESCRIBES WHAT PEOPLE BUY THAT THEY DON'T NEED
Two lines or continuums can be used to define discretionary spending. The vertical continuum runs from necessities (e.g., food, clothing, and shelter) to the most extravagant purchases (i.e., things that you do not need). The horizontal continuum spans the range from physical, material comforts to emotional gratification resulting from buying something you don't need, but want. Within the matrix defined by these two continua reside the four different categories of discretionary purchases: utilitarian purchases, indulgences, lifestyle luxuries, and aspirational luxuries.
Utilitarian purchases. These are products that consumers do not strictly need but that will make their lives better in some measurable, physical way. Examples include products that help you clean better, save time, or do something you are otherwise not able to do, such as blenders, rotisserie ovens, bread machines, food processors, microwave ovens, water purifiers, and so forth. Focus is on the practical.

Indulgences. These include life's little luxuries that you can indulge in without guilt and cost pocket change to buy. Gratification is primarily emotional. Examples include candles, lotions and potions to pamper yourself in the bath, cosmetics, costume jewelry, contemporary collectibles and figurines, gourmet chocolates, fresh flowers, perfume, entertainment products, games, videos, books, and crafts and hobbies.

Lifestyle luxuries. Lifestyle luxuries offer utility and usefulness, along with the prestige, image, and superior quality conferred by the brand. Practical luxuries include automobiles (e.g., Mercedes, BMW); designer clothes (e.g., Gucci, Chanel); decorator furniture; watches (e.g., Rolex); gourmet appliances (e.g., Jenn-Air); and fine tabletop items (e.g., Reidel, Waterford, and Wedgwood).

Aspirational luxuries. Along with indulgences, aspirational luxuries satisfy primarily emotional needs. Through their purchases, consumers can express themselves, their value systems, their interests, and their passions. The satisfaction derived is primarily emotional, rather than practical, for example, when buying original art, antiques and vintage collectibles, boats and yachts, and fine jewelry.
This discretionary products matrix, shown in Figure 3.1, universally describes discretionary spending for American consumers at every income level and life stage. Yet points along the continuum are established by an individual's unique and personal value system—what one holds dear, what can easily be done without, what is affordable, and what one is willing to make sacrifices to attain. The continuum that defines what is a necessity and what is a frivolous expense is fluid, yet distinct, for each individual and different at each life stage as the person evolves and changes.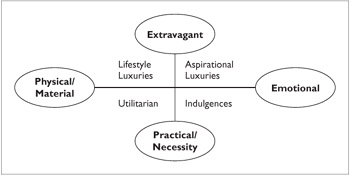 Figure 3.1: Discretionary Products Matrix