FASHION—TAKE THE ORDINARY AND MAKE IT EXTRAORDINARY
The nation's major-appliance companies tend to be run by male executives who rise from engineering, manufacturing, and other technical backgrounds. Intuitive fashion sense just does not spring naturally from the corridors of power in the major-appliance industry. With focus on product features, energy efficiency, time savings, and cost-effectiveness, the industry is left-brain dominated. Its approach to marketing: Put a chart outlining the features of the product on the front of the machine and, voila, the customer is sold. This just does not cut it with the target market for these products—women.
Women are attuned to fashion as well as performance. They want products that look good while they do their job to perfection. They take superior performance for granted. They expect every frost-free refrigerator from the lowest to the highest priced to keep their food cold and safe. However, the refrigerator that performs its basic function in style is the one that she wants to have and use in her kitchen.
Fashion takes the ordinary and makes it extraordinary. Manufacturers that produce appliances that look good can charge more for their products. As car manufacturers and fashion designers have known for years, the introduction of new styles and designs sends consumers to the store to buy the latest design. How difficult can it be for major appliance companies to incorporate a fashion or design sensibility into their new product lines? Greater profits will result when appliance manufacturers pay as much attention to the outside as they do to the inside of their products (see Figure 2.3).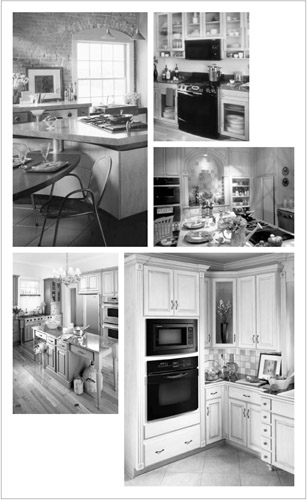 Figure 2.3: Fashionable Appliances from Jenn-Air
Getting It Right
JENN-AIR
Style and Performance in Kitchen Appliances for Aspirers
Within Maytag's corporate family of brands, Jenn-Air is distinguished by its 100-percent commitment to cooking and the kitchen. It is also the most exclusive, top-tier brand for Maytag, hardly a shirker when it comes to premium home brands. If Maytag is a premium brand in home appliances, how is Jenn-Air distinguished and differentiated? Susan Fisher, director of marketing for the Jenn-Air brand, explains that it all starts with design: "The Jenn-Air brand is largely defined by innovative style along with distinctive product features. Jenn-Air invented a new way of cooking with its downdraft, indoor-grilling cooktops. And convection is standard in its ovens. Jenn-Air stands for style and performance in the kitchen. While Maytag offers kitchen appliances, its Maytag brand is founded upon laundry products and its kitchen appliances are more basic than Jenn-Air. Features that are standard in Jenn-Air are often add-ons for Maytag."
The target market for Jenn-Air appliances couldn't be more distinct. Its core customers have a passion for cooking. They recognize the "badge value" of the Jenn-Air name and what it says about the owner as a cook. Buyers tend to be affluent homeowners who seek exclusivity in the brands they use in their home. A Jenn-Air kitchen is not positioned for the first-time homebuyer, but for the trade-up buyer or home remodeler. "Some 90 percent of Jenn-Air purchases involve a hammer or saw," Fisher says. "Our appliances are mainly custom-installed, so we touch a totally different consumer market than other appliance makers who specialize in simple 'plug-in' installation. When customers buy a Jenn-Air, they are often involved in a three-month, or longer, process of design, including selection of kitchen cabinets, floor and wall coverings, and so on. Dreamers and aspirers want this brand in their home."
With its position as a more exclusive brand, Jenn-Air appliances cost more, owing to their higher capital and research and development costs. While they cost more, they also deliver higher profit margins back to the company. For Maytag, Jenn-Air's style is a good investment.
With Jenn-Air's exclusive focus on cooking appliances and other kitchen appliances that support the cooking process, such as refrigerators and dishwashers, they have more specialized distribution and marketing strategies than Maytag. While some Maytag dealers also carry Jenn-Air, the brand's focus on custom installation means that designers, architects, and homebuilders often influence the purchase decision, so Jenn-Air directs marketing campaigns to these trades. While Maytag advertises almost exclusively on television, Jenn-Air devotes its advertising budget to print media, especially epicurean, home design, and shelter magazines. "When someone is designing a new house or remodeling, they tend to buy all these titles. They clip out pictures of kitchens they like and build a file. Jenn-Air wants to be in that file when it's turned over to the designer," Fisher explains. "Our customers see Jenn-Air as a central part of the kitchen they always dreamed of owning. It's a move up and a step up in quality, design, and performance."
How does Jenn-Air stay ahead of its customers' aspirations in new cooking technology?
"Jenn-Air is committed to continual research," Fisher says. "Market research for us is a continual process. We do research at every step in the process from concept development to product delivery. We are especially attuned to consumers' needs in kitchen-shopping and cooking practices. We go into their homes to study their behavior and go with them while they are shopping for appliances to observe their unarticulated needs. And there is style research—we do lots of style research."
Putting all that research to work in dreaming up new kitchen appliances for the aspirational market is a business unit composed of more women than men. "Maytag as a company has lots of women on its team," Fisher explains. "Since we are so involved with products that make women's lives better, female executives, managers, and designers bring an intuitive understanding of what the woman consumer wants and values. In the Jenn-Air business unit, women tend to predominate, not by design; they were hired as the best person for the job." Yet today's upscale appliance marketplace is becoming more attuned to men, she adds. "Interestingly when it comes to buying Jenn-Air, men tend to be more involved with this decision, largely because men are more engaged in the design-and-build process. We also see more men than ever cooking and using the kitchen, so men represent a key growth market segment for our brand," Fisher concludes.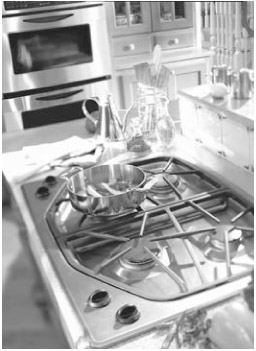 Major-appliance manufacturers need to cross-pollinate their organizations with executives who bring training and experience in fashion and design. These kinds of people may not "fit" naturally into the existing organizational structure. There may well be a culture clash, but staffing for design expertise from outside the industry will go far to infuse major-appliance companies with fresh ideas that will transform their products from purely functional boxes into home-fashion statements.