Every sales opportunity has two columns that customers use to weigh out their purchasing decisions. Both of these columns have items with actual or perceived dollar figures assigned to them. After adding up the items, customers use the totals of the two columns to decide whether they will buy something and from whom. While customers can assign a dollar value to the Column 1 items on their own, Column 2 requires a salesperson's assistance. You want that salesperson to be you.
In Column 1, customers always (informally) insert the dollar value of the differences between these four items:
Column 2 only has one item: the measurable benefits customers receive from achieving their goals. When it comes to selling value, this one item can more than compensate for the four items found in Column 1. Column 2 always starts out empty. Only you can help customers ( formally ) fill in their dollar amounts to outvalue the dollar differences from Column 1.
Your ability to sell value depends on whether you have the opportunity to fill out Column 2. To compound matters, you have only a limited number of in-person sales calls you can make in a year. Sales calls are your currency; where you invest them will determine your return. Therefore, invest more of your sales calls in Column 2 opportunities rather than those in Column 1. Using the quantifiable value of benefits and the other metrics of the MeasureMax selling system will help you concentrate your efforts on the former, but when necessary, also help you to obtain the most value out of the latter. (See Exhibit 1-1.)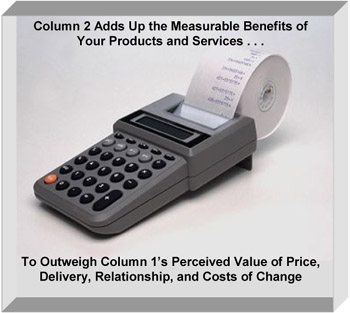 Exhibit 1-1: Column 2 makes value measurable.
The chart in Exhibit 1-2 illustrates how customers would assign value to the Column 1 items if you were not the existing supplier. If the customer only uses the dollar value of Column 1, you will lose the sale because the existing supplier's perceived value is worth $10,000 more than yours. Personal relationships and costs of change always favor the existing supplier (more on this subject in later chapters). However, if the customer considers both columns, you will win the sale (as long as you help the customer make Column 2 measurable). Your products and services are worth $15,000 ($25,000 minus $10,000) more than the existing supplier's. You outvalued the competition—and can justify a $3,000 higher price.
Column 1

Your Products

Existing Supplier Products

$ Value to Existing Supplier

Column 2

Your Products

Existing Supplier Products

$ Value You Provide

Purchase Price

$73,000

$70,000

$3,000

Measurable benefits customers receive from achieving their goals via your products

Quantifies that products save customer $25,000 worth of lost production

Customer is not sure how much products save in lost production

$25,000

Delivery Date

1 week

2 weeks

(-$1,000)

Personal Relationship

New

Existing Supplier

+$3,000

Cost of Change

-$5,000

$0

+$5,000

Column 1 Value to Existing Supplier

+$10,000

Column 2 Value to Existing Supplier

-$25,000
Exhibit 1-2:

Using Column 2 to win over competitors' customers.
Using the measurements of MeasureMax, you achieve the following three key sales goals:
Provide more value than competitors.

Receive higher profits for doing so (with performance-based compensation becoming the norm, as a sale's profit level increases , so will your commissions and bonuses).

Earn long- term customers by fulfilling their measurable expectations.
Achieve all three goals and you are a consistent, top-performing salesperson. Chapter 1 shows how using measurability to sell value:
Drives your strategies and tactics

Affects customers and your mode of selling

Influences every sales opportunity

Works in negotiated and bid sales
| | | |
| --- | --- | --- |
| | Note | Although this section provides an overview of these topics, later chapters are dedicated to detailing them. The learning strategy is to progress from broad concepts to detailed descriptions, analyses, and applications—one chapter at a time. |