Women roar, exclaims management guru Tom Peters. Want a leader? asks BusinessWeek . Hire a woman . This list of women taking the reins at top companies and turning them around grows longer. There s Anne Mulcahy at Xerox, Carly Fiorina at Hewlett-Packard, Anne Moore at Time, Inc., Andrea Jung at Avon, and Ann Fudge at Young & Rubicam.
Despite these visible success stories, the path to the executive suite remains torturous for women. The testing can be prolonged, the scrutiny intense . Will she really have the right stuff when the going gets rough? Even Carly Florina was unprepared for the attention paid to her gender.
Her Place at the Table is a practical guide for any woman dealing with a demanding role. Drawing on extensive interviews with women leaders , the authors isolate five key challenges.
Intelligence " to make informed decisions you need good information, but getting it can be a tricky proposition for women
Backing " no one wants to take on a tough job without the support of major players, but you can t take those allies for granted
Resources " allocations don t always square with the results expected
Buy-In " you can t lead if no one wants to follow, but bringing a team on board can be problematic
Making a Difference " the value you create must be visible before it makes a difference
For each challenge, the authors offer tips on avoiding common traps and then lay out the strategic moves that position you for success. The guides concluding each chapter make it easy to put the principles to work.
About the Authors
Deborah M. Kolb is professor of management at Simmons Graduate School of Management and former executive director of the Program on Negotiation at Harvard Law School.
Judith Williams, former investment banker, is coauthor with Deborah Kolb of Everyday Negotiation from Jossey-Bass.
Carol Frohlinger is an attorney and consultant to corporations on the retention and advancement of women.
Deborah M. Kolb, Ph.D.
Judith Williams, Ph.D.
Carol Frohlinger, J.D.
Copyright 2004 by Deborah M. Kolb, Judith Williams, and Carol Frohlinger.
Published by Jossey-Bass
A Wiley Imprint
989 Market Street, San Francisco, CA 94103-1741 www.josseybass.com
No part of this publication may be reproduced, stored in a retrieval system, or transmitted in any form or by any means, electronic, mechanical, photocopying, recording, scanning, or otherwise , except as permitted under Section 107 or 108 of the 1976 United States Copyright Act, without either the prior written permission of the Publisher, or authorization through payment of the appropriate per-copy fee to the Copyright Clearance Center, Inc., 222 Rosewood Drive, Danvers, MA 01923, 978-750-8400, fax 978-750-4470, or on the web at www.copyright.com. Requests to the Publisher for permission should be addressed to the Permissions Department, John Wiley & Sons, Inc., 111 River Street, Hoboken, NJ 07030, 201-748-6011, fax 201-748-6008, e-mail: permcoordinator@wiley.com .
Jossey-Bass books and products are available through most bookstores. To contact Jossey-Bass directly call our Customer Care Department within the U.S. at 800-956-7739, outside the U.S. at 317-572-3986 or fax 317-572-4002.
Jossey-Bass also publishes its books in a variety of electronic formats. Some content that appears in print may not be available in electronic books.
Library of Congress Cataloging-in-Publication Data
 Kolb, Deborah M.
 Her place at the table: a woman's guide to negotiating five key challenges to lead-
ership success / by Deborah M. Kolb, Judith Williams, Carol Frohlinger.1st ed.
    p. cm.
 Includes bibliographical references and index. 
ISBN 0-7879-7214-2 (alk. paper)

1. Women executives. 2. Leadership. 3. Leadership in women. 4. Management. I. Williams, Judith, 1942- II. Frohlinger, Carol, 1953- III. Title.
HD6054.3.K65 2004
658.4'092'082 "dc22 2004014527
Printed in the United States of America
FIRST EDITION
HB Printing 10 9 8 7 6 5 4 3 2 1
About the Authors
Deborah Kolb and Judith Williams first collaborated on "Where Have We Been and Where Are We Going: A Conversation with Professional Women," in which executive women in Boston explored the effects (and noneffects) of the women's movement on corporate life. Subsequent collaboration produced The Shadow Negotiation: How Women Can Master the Hidden Agendas That Determine Bargaining Success (Simon & Schuster, 2000), which was named one of the Ten Best Books of the year by Harvard Business Review and won the Best Book Award from the International Association of Conflict Management. In 2003 Jossey-Bass published a revised and expanded paperback edition of The Shadow Negotiation titled Everyday Negotiation: Navigating the Hidden Agendas in Bargaining .
Two years ago, the authors created The Shadow Negotiation LLC. This company offers corporate training and seminars on negotiation and leadership specifically designed for women. Its Web site "http://theshadownegotiation.com "is the first of its kind to make negotiation courses for women available online.
Deborah M. Kolb is professor of management at Simmons School of Management and at the Center for Gender in Organizations there. From 1991 through 1994, she was executive director of the Program on Negotiation at Harvard Law School. She is currently a senior fellow at the program, where she codirects the Negotiations in the Workplace Project.
Kolb is author of The Mediators (MIT Press, 1983), an in-depth study of labor mediation, and coeditor of Hidden Conflict in Organizations: Uncovering Behind-the-Scenes Disputes (Sage, 1992), a collection of field studies about how conflicts are handled in a variety of business and nonprofit organizations. She has published a study of the practice of successful mediators, Making Talk Work: Profiles of Mediators (Jossey-Bass, 1994). She is also editor of Negotiation Eclectics: Essays in Memory of Jeffrey Z. Rubin (Program on Negotiation, 1999). She has authored more than seventy-five articles on the subjects of negotiation, conflict in organizations, and mediation, and is on the editorial boards of the Negotiation Journal and the Journal of Conflict Resolution .
Kolb received her Ph.D. from MIT's Sloan School of Management, where her dissertation won the Zannetos Prize for outstanding doctoral scholarship. She has a B.A. from Vassar College and an M.B.A. from the University of Colorado.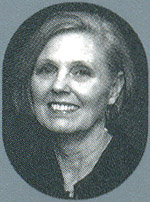 Judith Williams spent her early career in publishing and investment banking, serving as manuscripts editor for Daedalus , the journal of the American Academy of Arts and Sciences, and then as head of acquisitions for a private Boston investment firm.
In 1992 Williams secured seed money funding from a private foundation to establish a nonprofit corporation to develop documentaries and other media content on issues of specific concern to women.
Williams earned a B.A. at Bryn Mawr College and a Ph.D. from Harvard University, as well as an M.B.A. from the Simmons Graduate School of Management with highest honors. She has taught at both Boston College and Harvard.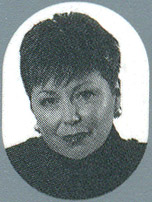 Carol Frohlinger is a consultant who works with major companies to translate business strategy into behaviors people use in the workplace. She consults on management practices, coaches leaders at all levels, and designs training interventions on topics including negotiation, leadership, team building, sales, and sales management. Frohlinger is also the founder of a consultancy focused on advancing women in business.
A nationally recognized speaker and meeting facilitator, Frohlinger is a former sales executive, banker, and practicing attorney. She holds a B.A. from the College of Mount Saint Vincent and a J.D. from Fordham University School of Law.
Acknowledgments
To the many women leaders who shared their stories, thanks are inadequate. Not only are we deeply grateful for their willingness to participate in our study; we want to acknowledge the extraordinary candor they brought to the project. They did not whitewash the challenges they faced. One woman even let us dog her footsteps through the first six months of a difficult turnaround . Nor did they minimize the opportunities they saw to make a difference. Our hats are off to them and our thanks go out to them.
Former students in the MBA and Executive programs at the Simmons School of Management took up our requests for leadership stories with alacrity. Many of these women belong to the cohort that has witnessed the increased presence of women among the leadership ranks of today's corporations and organizations. Their experiences offered a special perspective on the extent to which issues of gender have mutated into an array of second-generation effects. Members of The Boston Club, an organization of women leaders in Boston, were unfailingly helpful and willing to give up precious hours to be interviewed. Andrea Eisenberg of Right Associates brought together a dynamic focus group in New York. Sara Horowitz enriched our understanding with stories of Argentinean women leaders. And our clients afforded us the opportunity to witness leaders making a difference firsthand.
Our ideas on gender and leadership have been influenced immeasurably by the work on second-generation gender issues of our colleagues at the Center for Gender in Organizations at the Simmons School of Management "Stacy Blake Beard, Robin Ely, Joyce Fletcher, Evangelina Holvino, Deborah Merrill-Sands, Debra Meyerson, and Susan Sturm. Others of our colleagues "Deborah Ancona, Lotte Bailyn, Jean Bartunek, Kathy Kram, Kathleen McGinn, Carrie Menkel-Meadow, and Linda Putnam "have been intellectual and caring supporters in this work. A special dedication goes to the late Susan K. Eaton, a treasured colleague and leader who truly made a difference.
We are grateful to the Swahnberg-Novotny Fund at the Simmons School of Management for its support of this research.
In a twist of good fortune , we were able to work with our old team at Jossey-Bass. Kathe Sweeney, Mary Garrett, Tamara Keller, Nancy Flynn, Akemi Yamaguchi, and Hilary Powers all contributed to a seamless process. We also want to thank Jossey-Bass for making available a research grant that made this project possible.
The unsung heroes and heroines of an enterprise like this are our families who helped us in countless ways. Our children "Samuel, Elizabeth, Megan, Tamsen, Kate, and Jack " inspire us every day to try to make a difference and are ever ready to test the resonance of ideas. We appreciate the enthusiasm with which Karin, Greg, Bryan, and Augie have entered the fray. Love and thanks go to Jonathan Kolb and Stuart Frohlinger for always being there.
Deborah M. Kolb
Judith Williams
Carol Frohlinger