ABOUT THE AUTHOR
Scott Kelby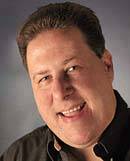 Scott is Editor-in-Chief and co-founder of Layers magazine (The How-To Magazine for Everything Adobe), Editor-in-Chief of Photoshop User magazine, Editor-in-Chief of Nikon's Capture User , and president of the National Association of Photoshop Professionals (NAPP), the trade association for Adobe Photoshop users. Scott is also president of KW Media Group, Inc., a Florida-based software training and publishing firm.
Scott is the award-winning author of more than 27 books. In 2004, he was the world's best-selling author of computer and technology books. His titles include: The Mac OS X Conversion Kit , Getting Started with Your Mac and Mac OS X Tiger , Photoshop Classic Effects , and The iPod Book: Doing Cool Stuff with the iPod and the iTunes Music Store from Peachpit Press; Macintosh: The Naked Truth , Photoshop CS Down & Dirty Tricks , The Photoshop Book for Digital Photographers , and he is co-author of Photoshop Killer Tips , from New Riders. This year Scott also wrote his first non-computer book, about overcoming the fear of fatherhood, called The Book for Guys Who Don't Want Kids from Fair Shake Press.
Scott is Training Director for the Adobe Photoshop Seminar Tour, Technical Conference Chair for both the Mac Design Conference and the Photoshop World Conference and Expo, and is a speaker at graphics and photography conferences around the world. Scott is also featured in a series of Adobe Photoshop video training tapes and DVDs and has been training Mac users and graphics professionals since 1993.
For more background info visit www.scottkelby.com.