About The Author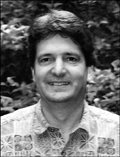 Preston Gralla is the award-winning author of 20 books, including How Wireless Works, How to Expand and Upgrade PCs, and The Complete Idiot's Guide to Protecting Yourself Online. He is an executive editor and columnist for CNet and ZDNet, is a technology columnist for the Dallas Morning News, and has written about technology for many magazines and newspapers, including USA Today, PC Magazine, the Los Angeles Times, Boston Magazine, PC/Computing, Computerworld, and FamilyPC among many others. Gralla has won several writing and editing awards, including one from the Computer Press Association for the best feature article in a computer magazine.
As a well-known expert on computers and the Internet, he has appeared frequently on numerous TV and radio shows and networks, including the CBS Early Show, CNN, National Public Radio's All Things Considered, MSNBC, CNBC, TechTV, and CNet Radio.
He was the founding managing editor of the well-known newspaper PC Week and a founding editor of PC/Computing. Under his editorship, PC/Computing was a finalist for General Excellence from the National Magazine Awards.
Gralla lives in Cambridge, Massachusetts, with his wife Lydia, children Gabriel and Mia, and a rabbit named Polichinelle. He also writes the free Gralla's Internet Insider email newsletter. To subscribe to it for free, send an email to preston@gralla.com with the words SUBSCRIBE NETINSIDER on the subject line.
Acknowledgments
This book, like the Internet, is a collaborative work. My name might be on the cover, but I am far from the only person involved in its creation.
Acquisitions editor Stephanie McComb was instrumental in getting the book off the ground, and as always, was a pleasure to work with.
The illustrator for the book, Michael Troller, deserves many thanks. His illustrations made this book a rich, visually pleasing experience.
Thanks also go to illustrators of past editions: Mina Reimer, Sarah Ishida, Shelly Norris, and Stephen Adams. And many thanks to the entire team at Que who produced the book, including Kevin Howard, Mandie Frank, Linda Seifert, Tammy Graham, and Ken Johnson.
Thanks also have to go to the many, many people I interviewed for this book. People from Quarterdeck Corporation, Chaco Communications, Progressive Networks, White Pine Software, Microsoft, Netscape, Headspace, SurfWatch Software, WebTV, Accrue, VDONet Corporation, America Online, Yahoo!, Hilgraeve, Fairmarket, eWallet, and Nuborn Technologies are only a few of the folks who gave their time to help me understand the nitty-gritty of how various Internet technologies work. Tim Smith offered me vital help as well.
I gleaned much information from the many FAQs and similar documents widely available on the Internet. I'd like to thank the anonymous authors of those documents, whoever they are.
Finally, big thanks have to go to my wife, Lydia. She put up with those occasional glassy-eyed looks that were replies to simple questions like, "Did you leave your keys in the refrigerator again?" She also endured my extreme absent-mindedness while I was figuring out ways to explain how firewalls, DSL, or zombies work when I should have been concentrating on more immediate matters.
We Want to Hear from You!
As the reader of this book, you are our most important critic and commentator. We value your opinion and want to know what we're doing right, what we could do better, what areas you'd like to see us publish in, and any other words of wisdom you're willing to pass our way.
As an associate publisher for Que Publishing, I welcome your comments. You can email or write me directly to let me know what you did or didn't like about this bookas well as what we can do to make our books better.
Please note that I cannot help you with technical problems related to the topic of this book. We do have a User Services group, however, where I will forward specific technical questions related to the book.
When you write, please be sure to include this book's title and author as well as your name, email address, and phone number. I will carefully review your comments and share them with the author and editors who worked on the book.
Email: feedback@quepublishing.com
Mail: Greg Wiegand
Associate Publisher
Que Publishing
800 East 96th Street
Indianapolis, IN 46240 USA